People With Disabilities, Who Have Proved To The World That You Can Live A Great Life In Spite Of Your Health Condition!
Subscribe
Get the best of OneWay straight in your inbox!
These inspiring stories demonstrate that the limited physical abilities do not interfere with living a full life.
Nick Vujicic.
Nick Vujicic was born with a rare disease – Tetra-Amelia syndrome, which leads to a lack of four limbs. When Nick was 10, he tried to drown himself in the bath to ease the lives of their loved ones. However, God had other plans for this man. Nick Vujicic came to the Lord and became a well-known Christian preacher and motivational speaker. Today Nick Vujicic spreads the word of God and tells the world about the strength that God gives to overcome any difficulties.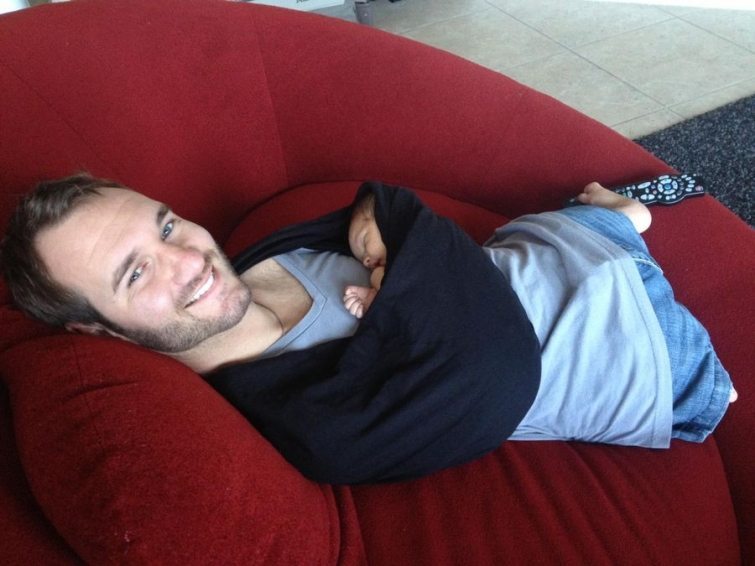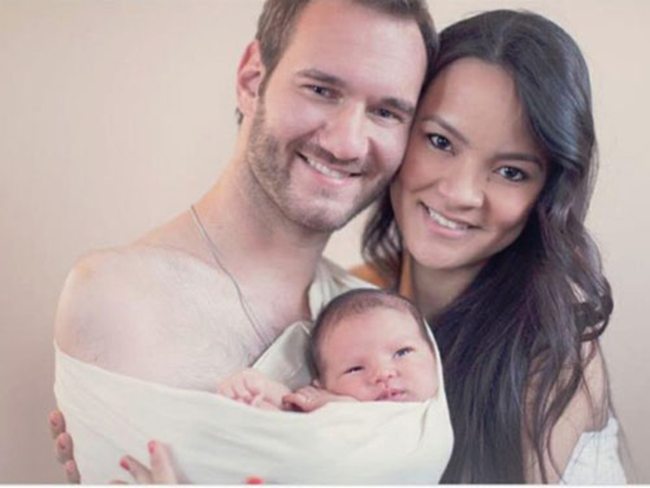 Carrie Brown.
Carrie Brown is a girl with Down syndrome. Recently she became a model of an American manufacturer of youth clothing. First Kerry simply posted her photos in clothes of Wet Seal brand on her page in a social network. But thanks to the active support of her friends and acquaintances, Carrie's page became so popular that she got invited to become the face of the brand.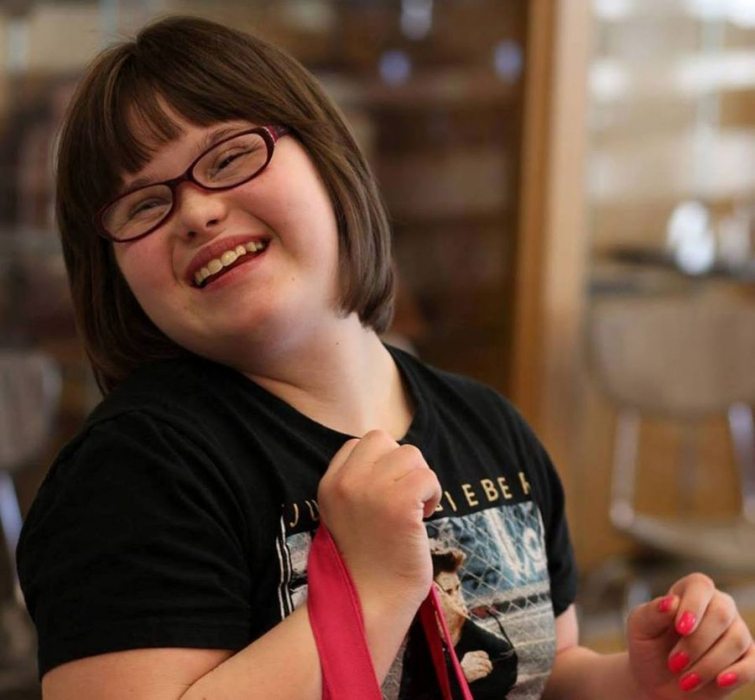 Taylor Morris.
This story of true love conquered the Internet. Taylor Morris is a veteran of the war in Afghanistan. The man was blown up by a bomb and miraculously survived, but lost all extremities. When Taylor returned home, his 23-year-old fiancee Kelly didn't leave her boyfriend. Loving girl encouraged Taylor and helped him to "stand up", despite the fact that he no longer had legs.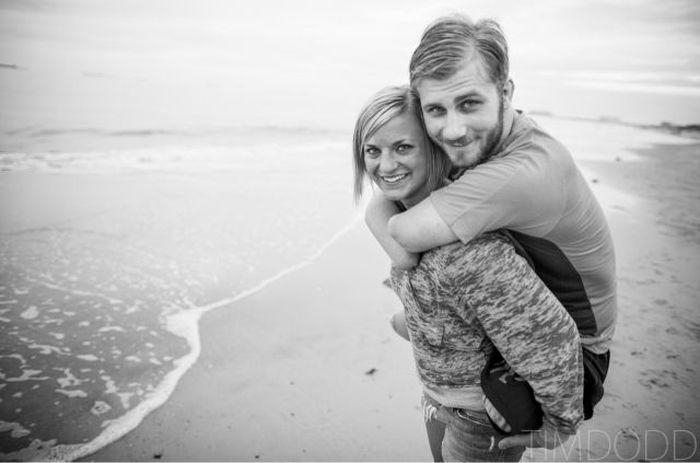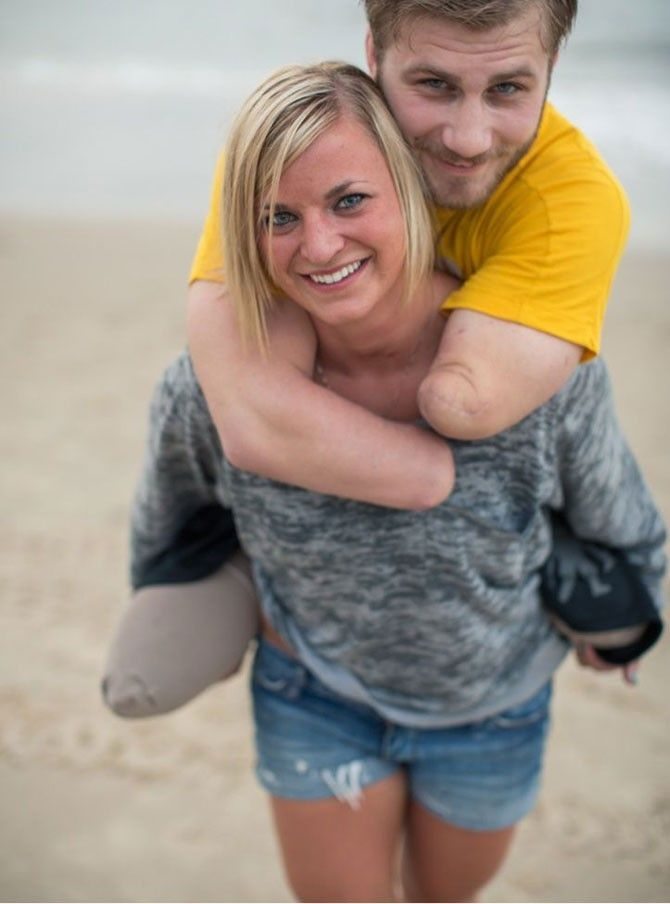 Jessica Long.
In 1992 in one of the shelters in Irkutsk city one more child appeared. Tanya Kirilova got left by her mom because the girl was born without fibula and foot bones. When Tanya was 13 months old, she was adopted by American family. Many years later the world learned about Jessica Long, talented swimmer and possessor of 12 Paralympic gold medals.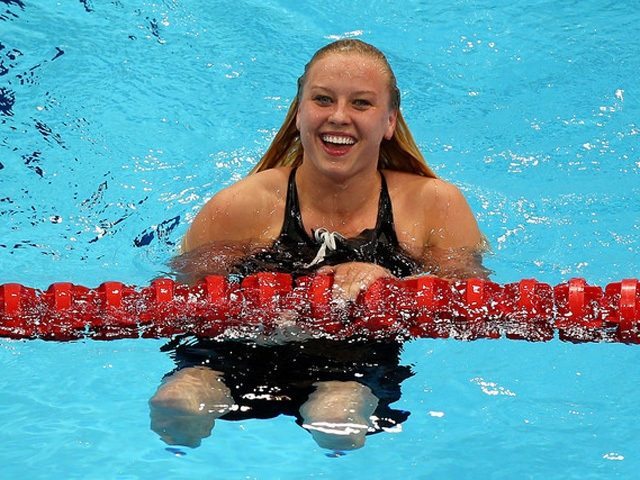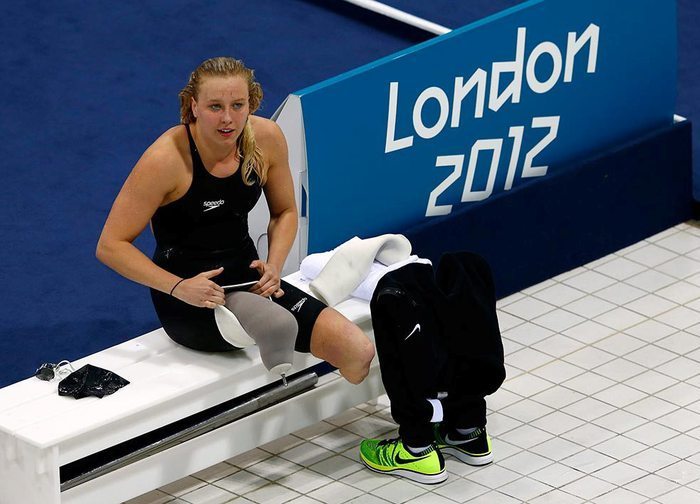 Mark Inglis.
In 2006 New Zealander Mark Inglis conquered Mount Everest, despite the fact that he lost his legs 20 years before that. In one of the expeditions Mark frostbite his legs. However, even without his legs, purposeful man did not give up on his dream to conquer Everest. Mark Inglis did a complex climbing on Everest, which is incredibly difficult even for physically healthy people.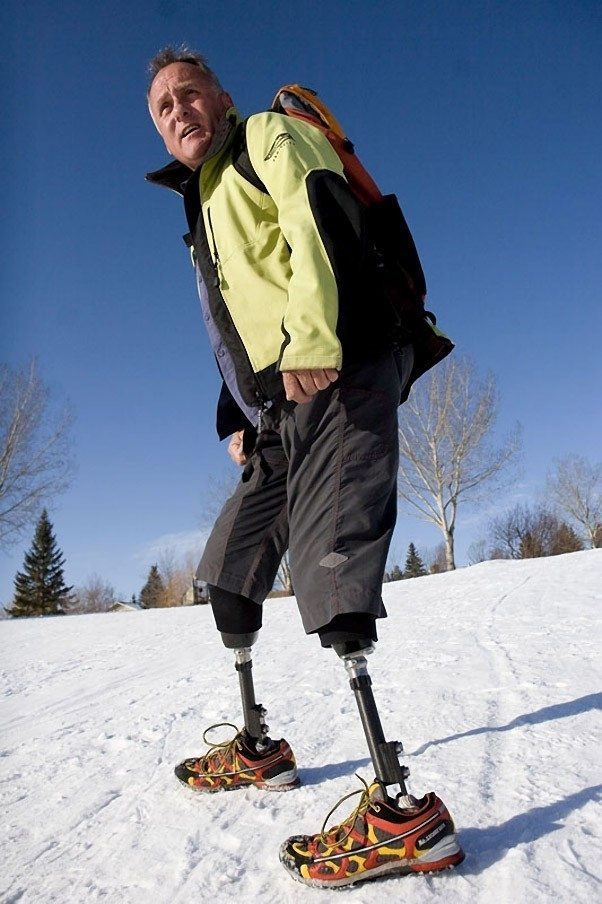 Tatyana McFadden.
Tatyana McFadden is American athlete with a disability of Russian origin. Immediately after the birth of Tatiana her mother left her, because the girl was a paraplegic. At the age of 6 Tatyana was adopted by married couple from the United States. Since her childhood Tatiana began to show great interest in the sport. Today Tatyana McFadden is multiple winner of the race in wheelchairs among women.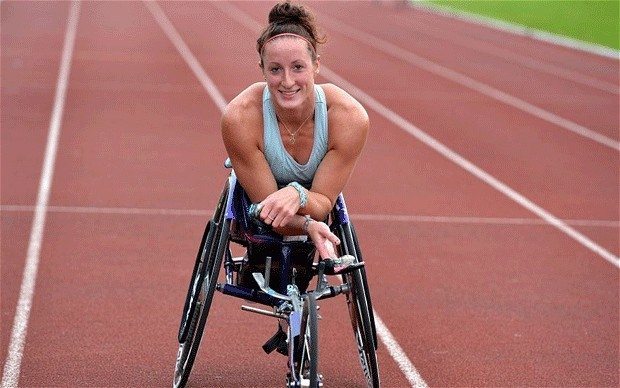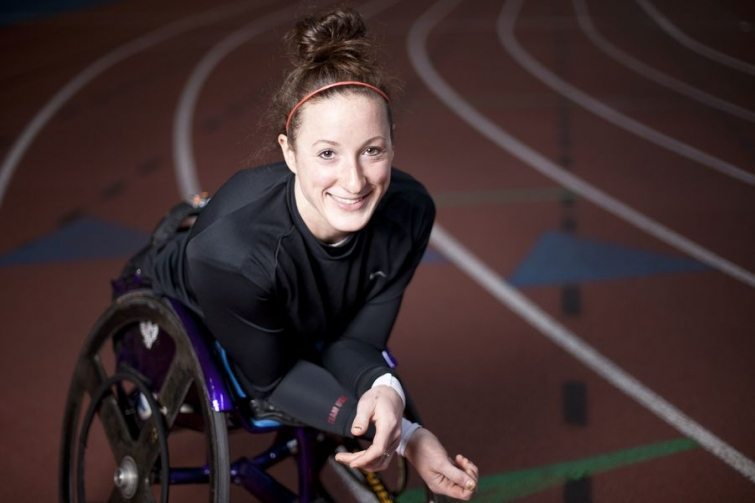 Lizzie Velasquez.
Lizzie Velasquez was born with a very rare disease, Wiedemann-Rautenstrauch syndrome, because of which she has no fatty tissue at all. At the age of four Lizzie went blind on her right eye. Her left eye also can't see very well.
One day Lizzie saw on the Internet a video titled "The ugliest woman in the world". This video has gained a lot of views and comments, and the main character was Lizzie herself. Her first desire was to start unequal "Battle" with the commentators. But the girl was able to pull herself together. Lizzie Velasquez proved to the world that you don't have to be beautiful to inspire people. Lizzie has written two popular books, and now she successfully encourages people with motivational speeches.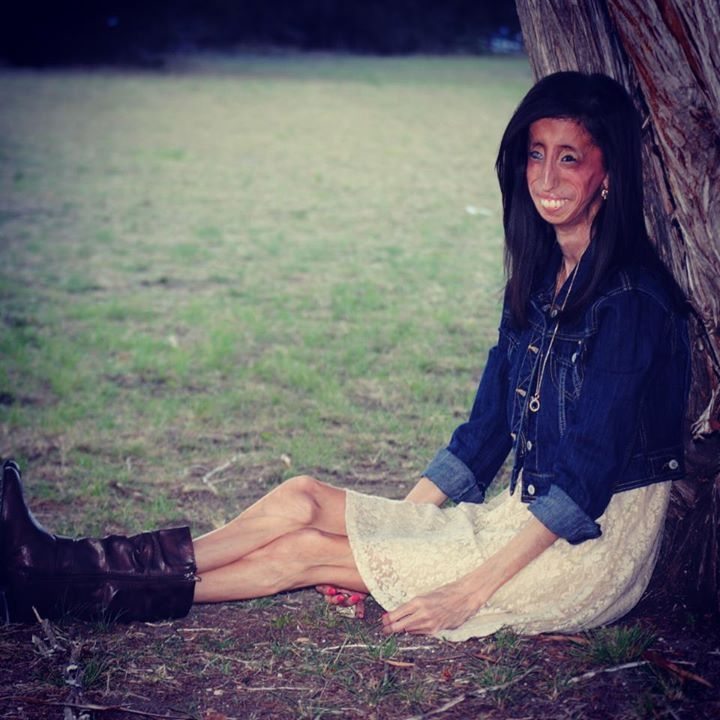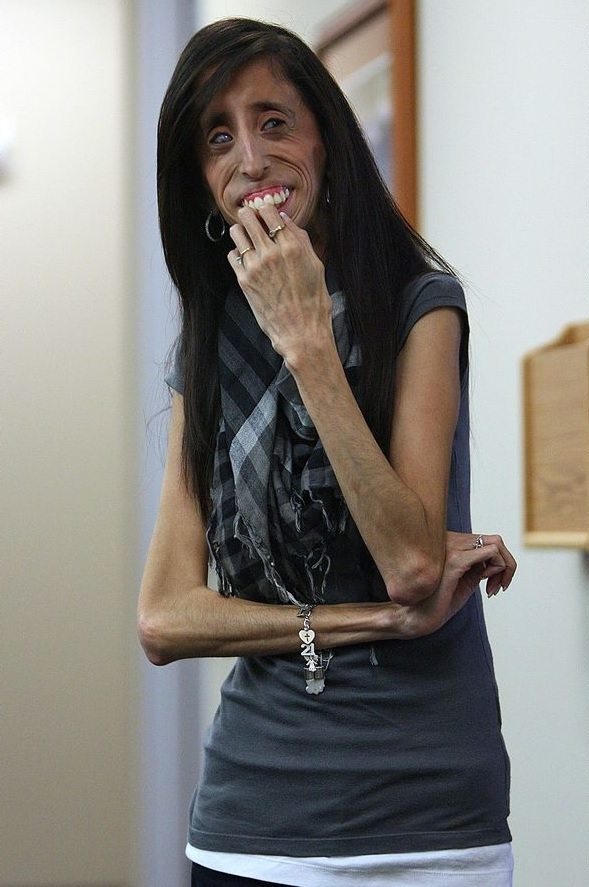 Jessica Cox.
Jessica Cox is the first pilot without arms in the world. Jessica was born without arms, but with a strong spirit. Physical problems did not prevent the girl to achieve a lot in her life: to become a graduate in psychology, learn to type and to call on the phone. In addition, Jessica is engaged in ballet and sports, she also has driving license and a pilot's license. Jessica uses her feet to pilot an aircraft and she already spent 89 hours in air as a pilot.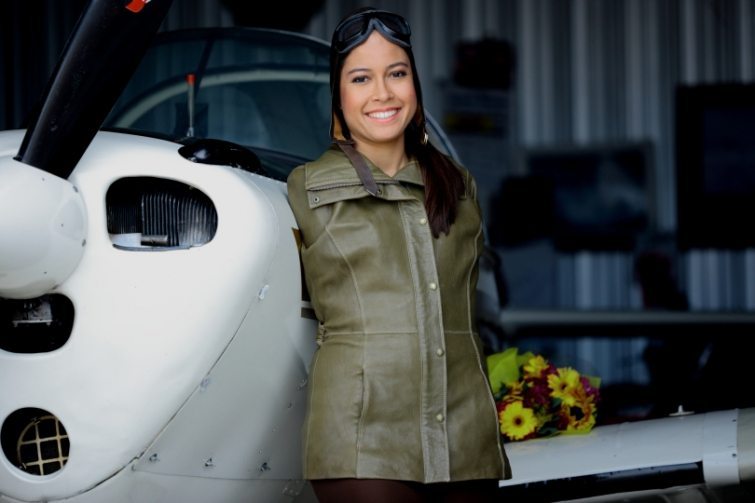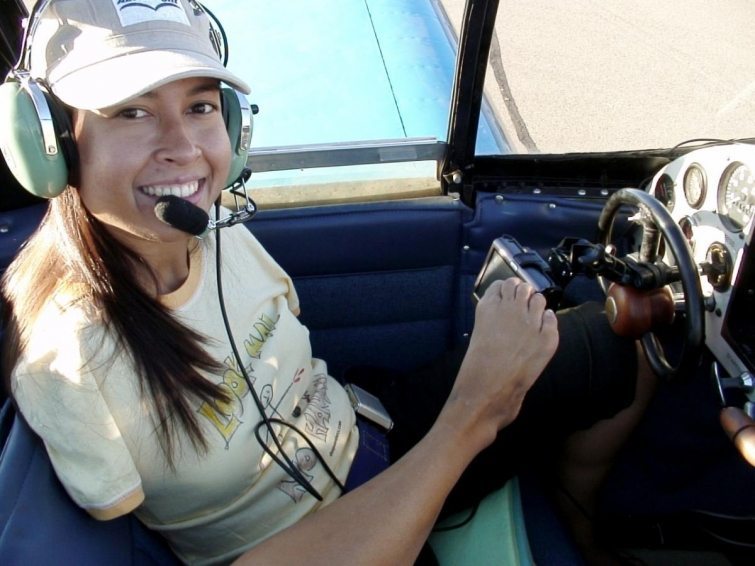 Image and information sources: 4tololo.ru