Alzheimer's Disease Takes Away This Woman's Memory, But It Does Not Deprive Her Of The Opportunity To Rejoice The News About Her Become A Grandmother.
Subscribe
Get the best of OneWay straight in your inbox!
One of the pleasant moments of pregnancy is telling this touching news to the family. A sincere surprise and tears of joy in the eyes of your family members are unforgettable and you want to experience them again and again. Christine Stone, who is expecting a child, has such an opportunity, but this situation brings her more sadness than joy.
Christina published a video on a social network in which her 77-year-old mother Setsuko Harmon asked several times when the baby should be born. As Christina notes, so many times her mother asked a question only for one weekend. The thing is that Setsuko Harmon suffers from Alzheimer's disease. The disease not only deprives the elderly woman of the memory, but also makes her mind unclear, so her daughter's round belly does not say anything to her.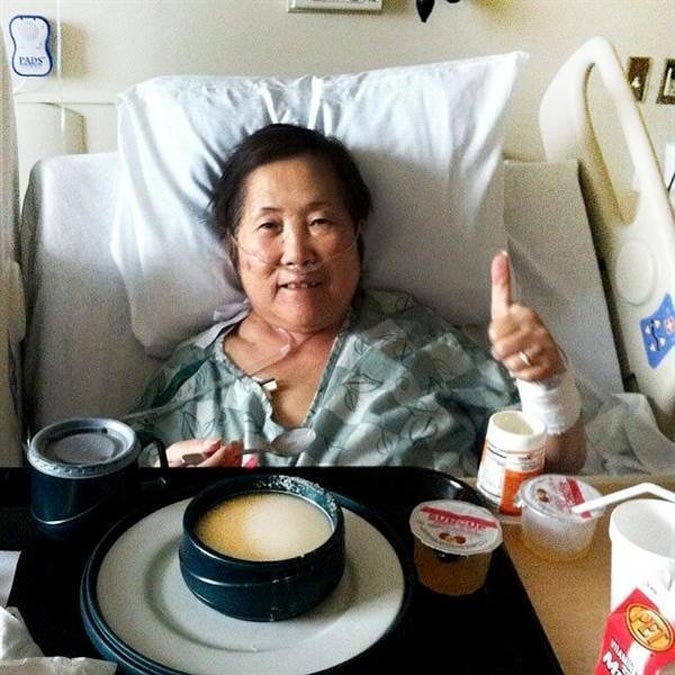 Christina says that she is very pleased to observe the sincere emotions on her mother's face. The young woman understands that her mother would not live forever, so someday she will show this video to her future child, because he needs to know how happy his grandmother was to hear the news about him.
Christine tries to visit her parents regularly to help her father, who spends all his time caring for his wife. This brave man has been together with his wife for 46 years and shared with her the joys and sorrows that fell to their lot. The caring husband took care of Setsuko Harmon, when the woman was struggling with cancer. This terrible disease was defeated, but 10 years ago the first symptoms of Alzheimer's disease appeared.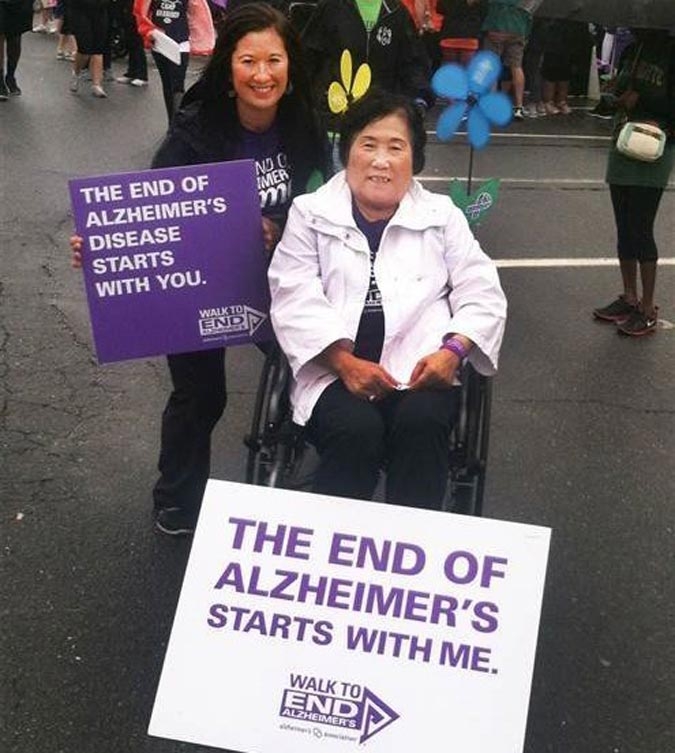 Christine consulted her father before posting this video on the network. At first the man was against it, but afterwards agreed because of her good intentions.
With this video, Christina and her father want to inspire other people whose loved ones are suffering from Alzheimer's. Christina also encourages people to participate in the event dedicated to Alzheimer's disease called "Walk To End Alzheimer's", the purpose of which is to draw attention to this disease and research on its treatment.
And of course Christina encourages people all over the world to spend more time with their parents as often as possible, because one day they might be gone.
Image and information sources: 4tololo.ru