This Elderly Woman With Alzheimer's Disease Does Not Recognize Her Son Until They Start Singing Together.
Subscribe
Get the best of OneWay straight in your inbox!
Nowadays Alzheimer's disease affect more and more older people. This terrible disease deprives the elderly of their memory, therefore they lose their ability to recognize even their loved ones.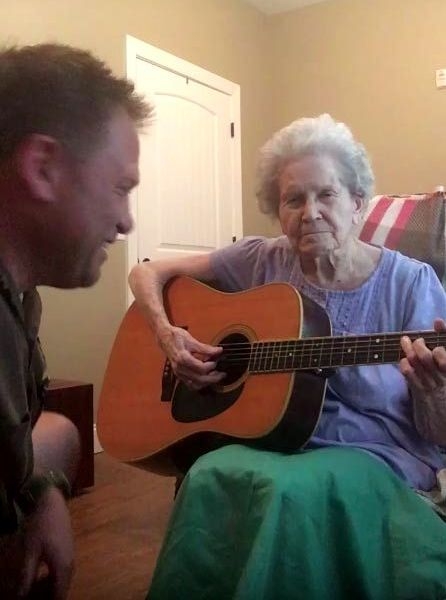 Brian Raidings knows like no one else what Alzheimer's disease is. His mother was diagnosed with this serious disease. Almost every day the man visits his mother in a nursing home for people with disabilities.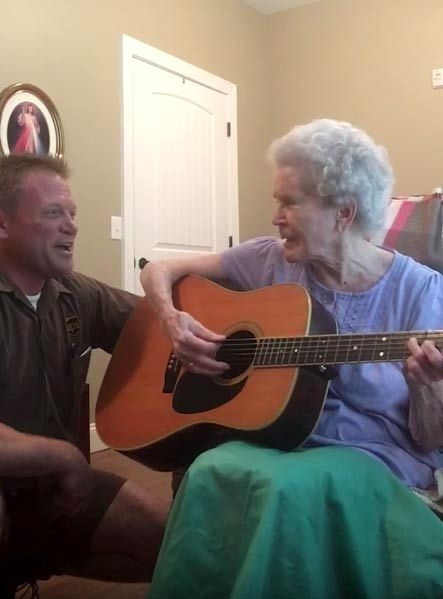 Grian's mother receives a full-fledged care in this institution, but her health condition only worsens. The woman experiences difficulties in communication and forgets events that have happened to her recently. Also sometimes she does not recognize her son. But when the elderly woman takes a guitar and starts singing you can see a desire to live in her eyes.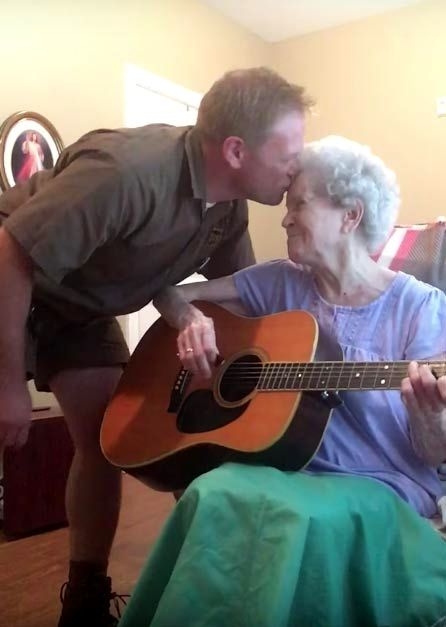 Sometimes the elderly woman finds it hard to start singing, but her son always supports her. Together they enjoy singing. In such wonderful moments it seems to Brian that nothing has changed in recent years, and next to him is his healthy and beloved mother!