Have You Noticed How Our Pets Change With Time? 30 Adorable Pics Then And Now.
Subscribe
Get the best of OneWay straight in your inbox!
We bring home a little timid pet, who quickly becomes a part of our family. But time passes, our darling grows, and we are already struggling to remember how fragile and defenseless he was when we adopted him. These pictures can remind us of moments from our past, and prove again that time flies very fast.
"He still sits on my shoulder. Can you notice some minor changes in him?"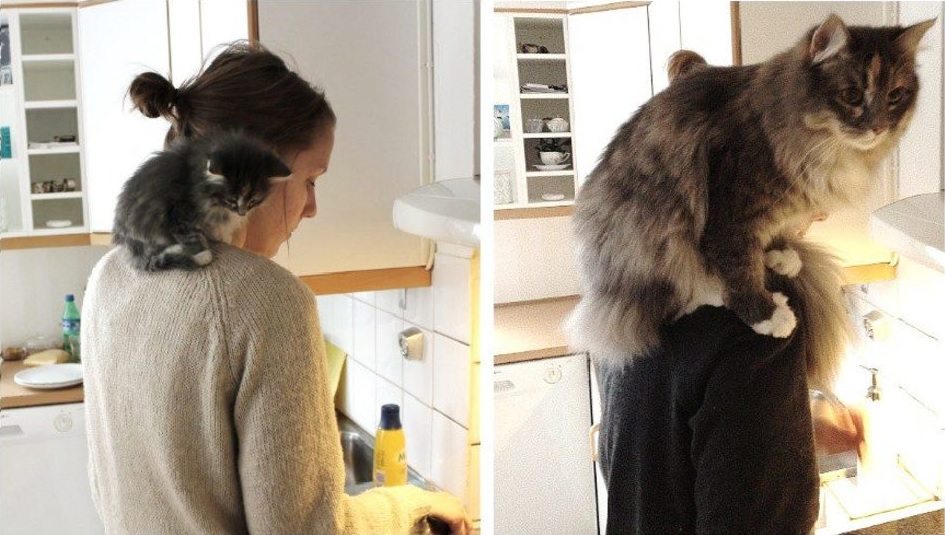 "It's been two years. They are still sleeping together."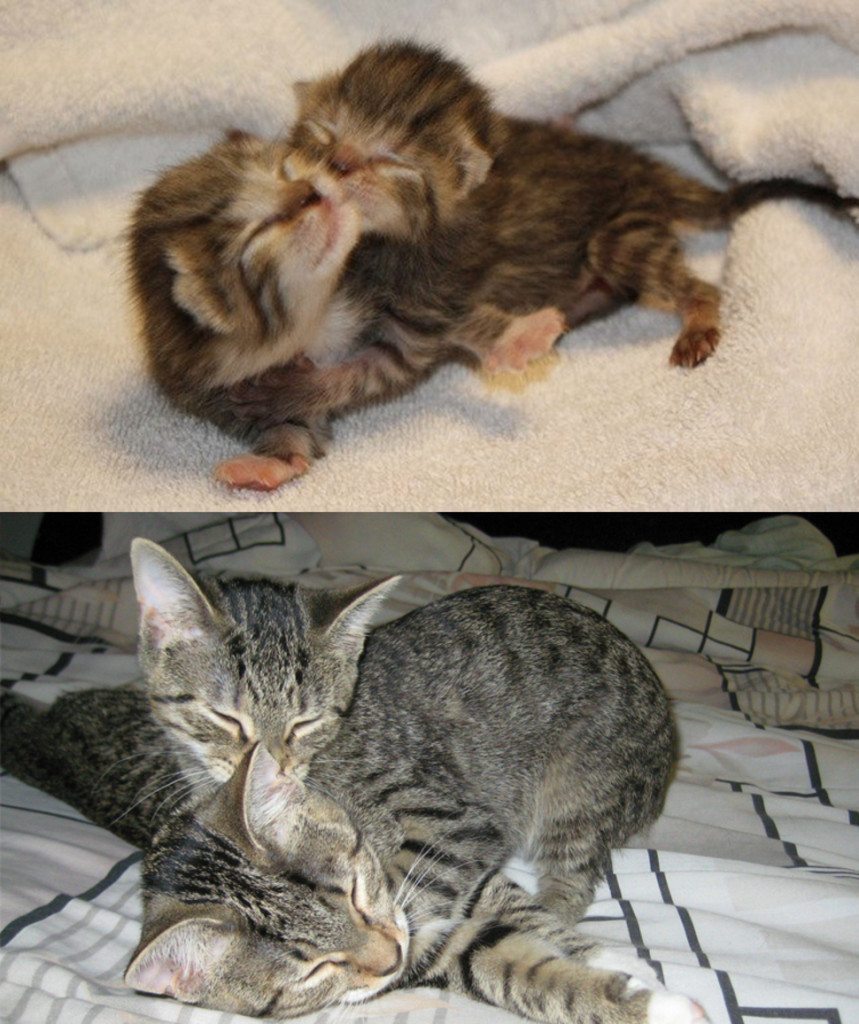 "My cat and I are after 17 years together."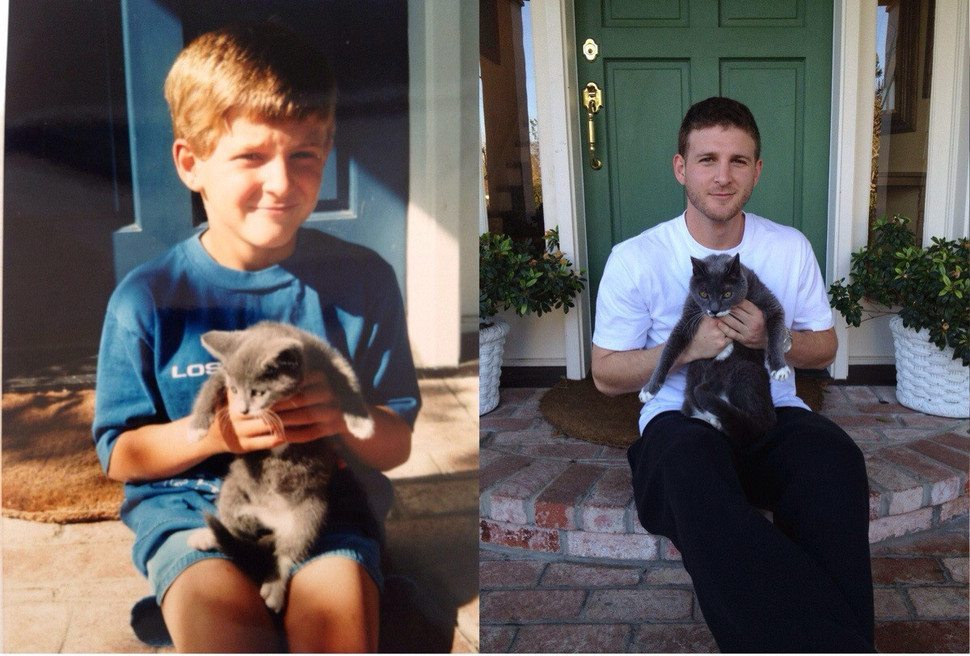 "Here is Sadie at 3 months old and 10 months old."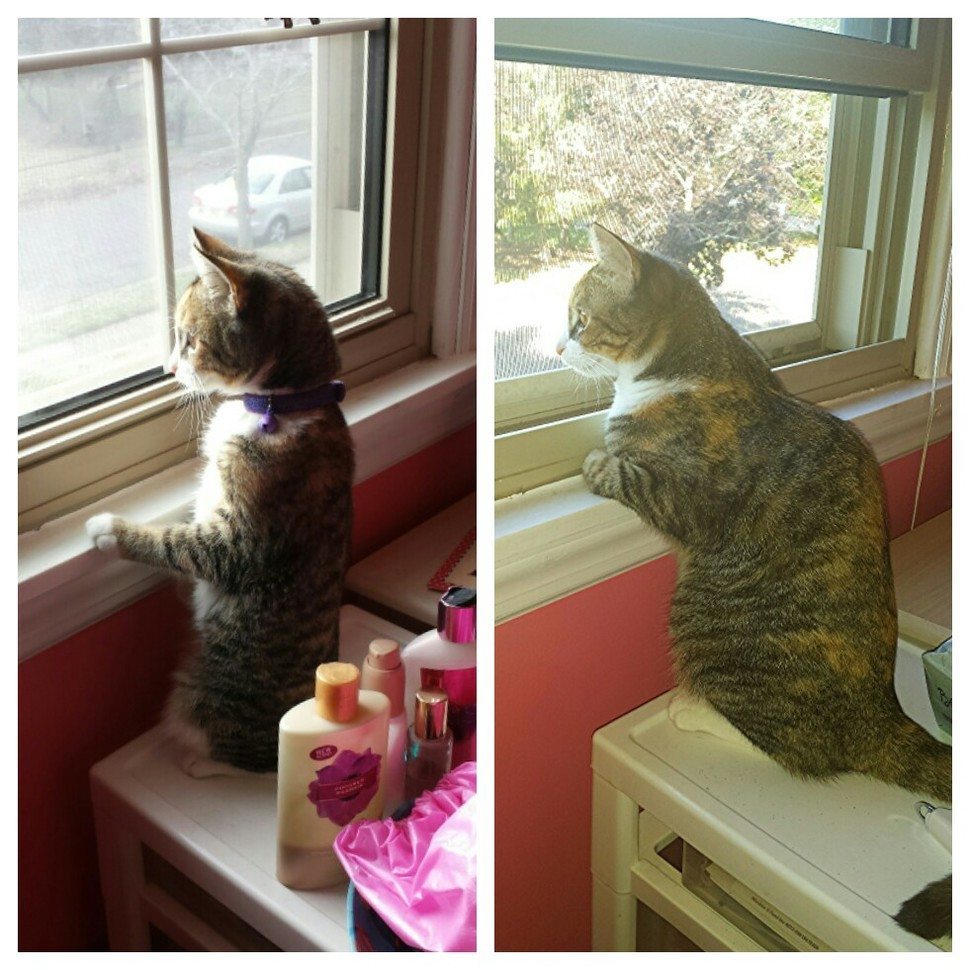 "My cat is in her favorite place. Her tastes have not changed."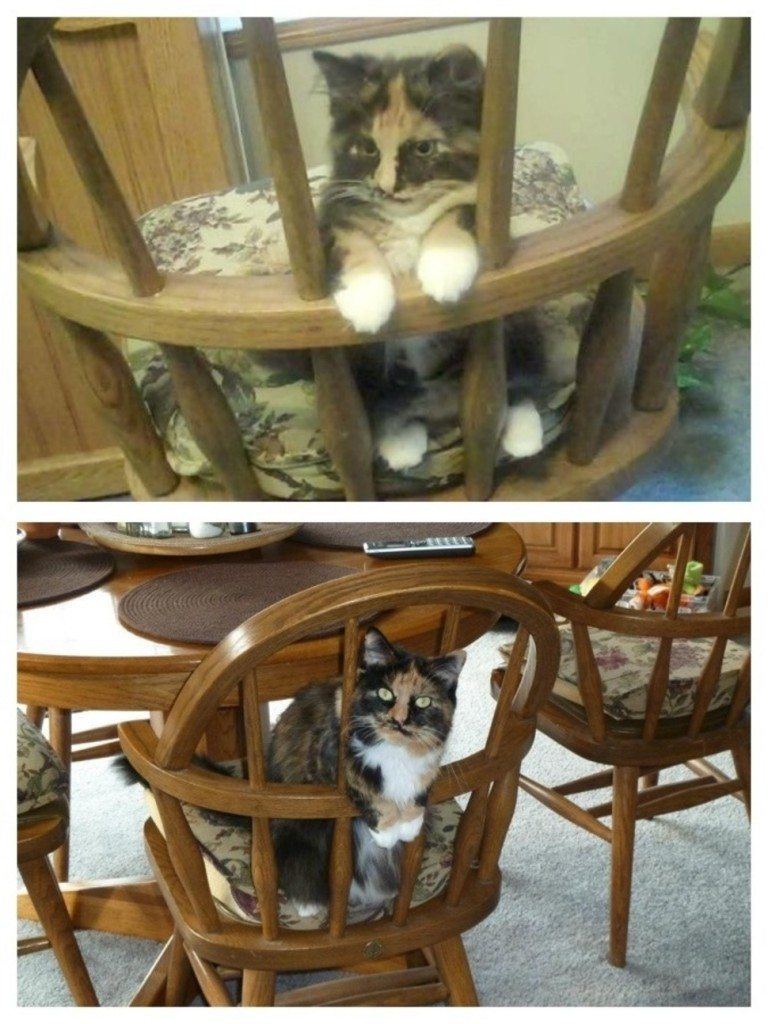 "My friend and me. Pictures were created in 2002 and 2013."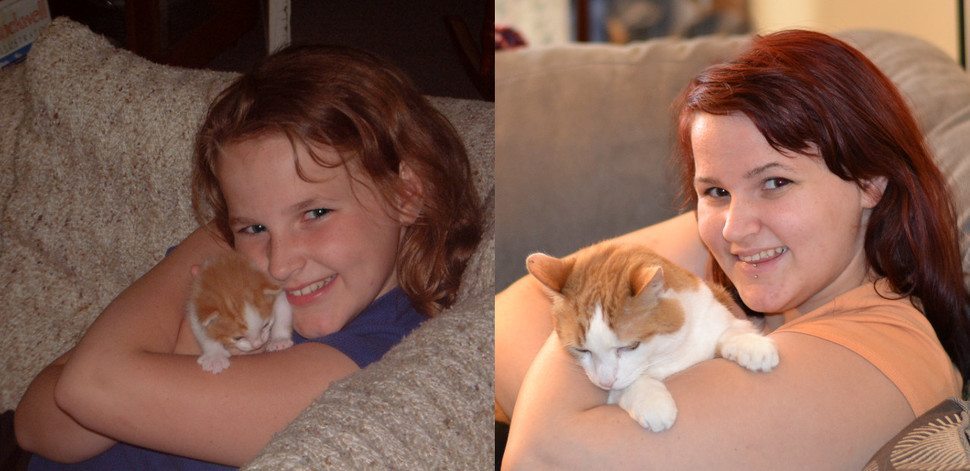 "My cat and her sofa."

"This is Sadie. Then and now."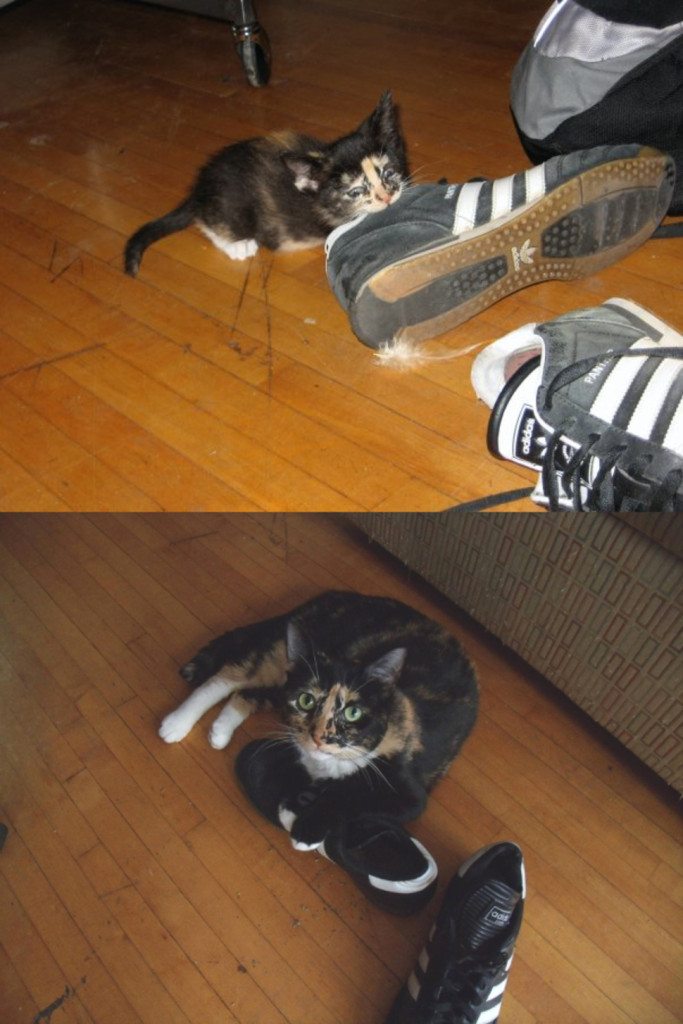 "The same cat, the same bowl."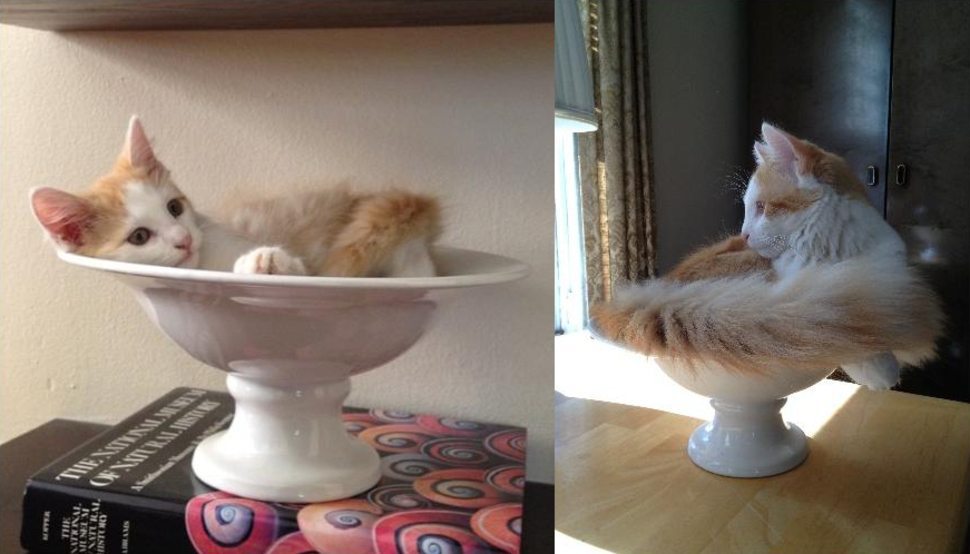 "This is our old cat as a child and now."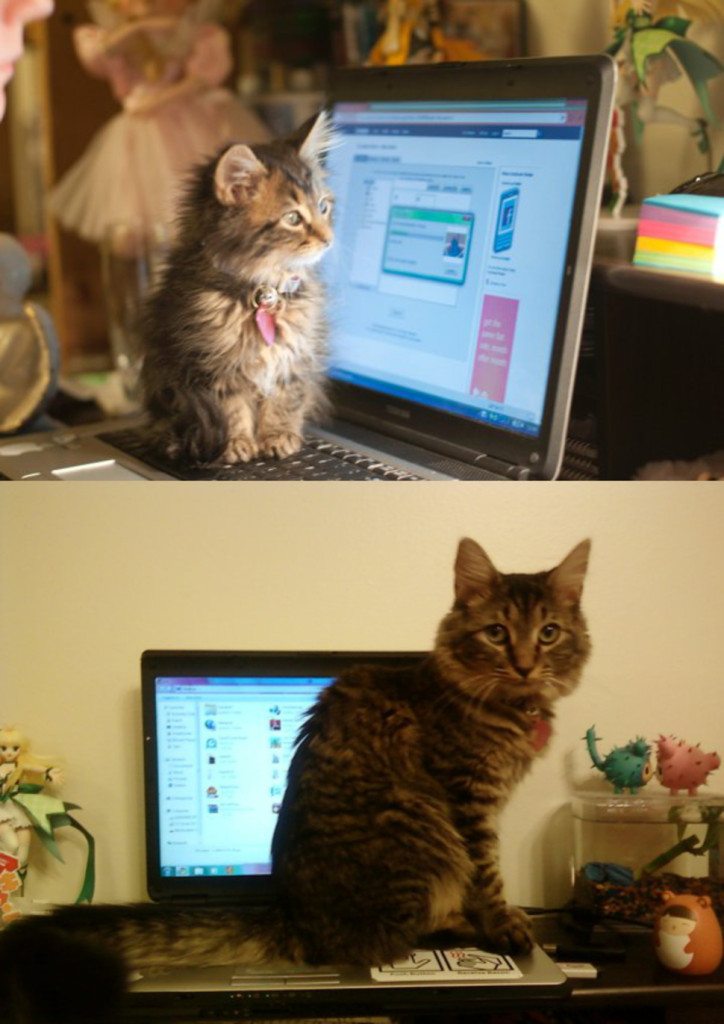 "Three years later."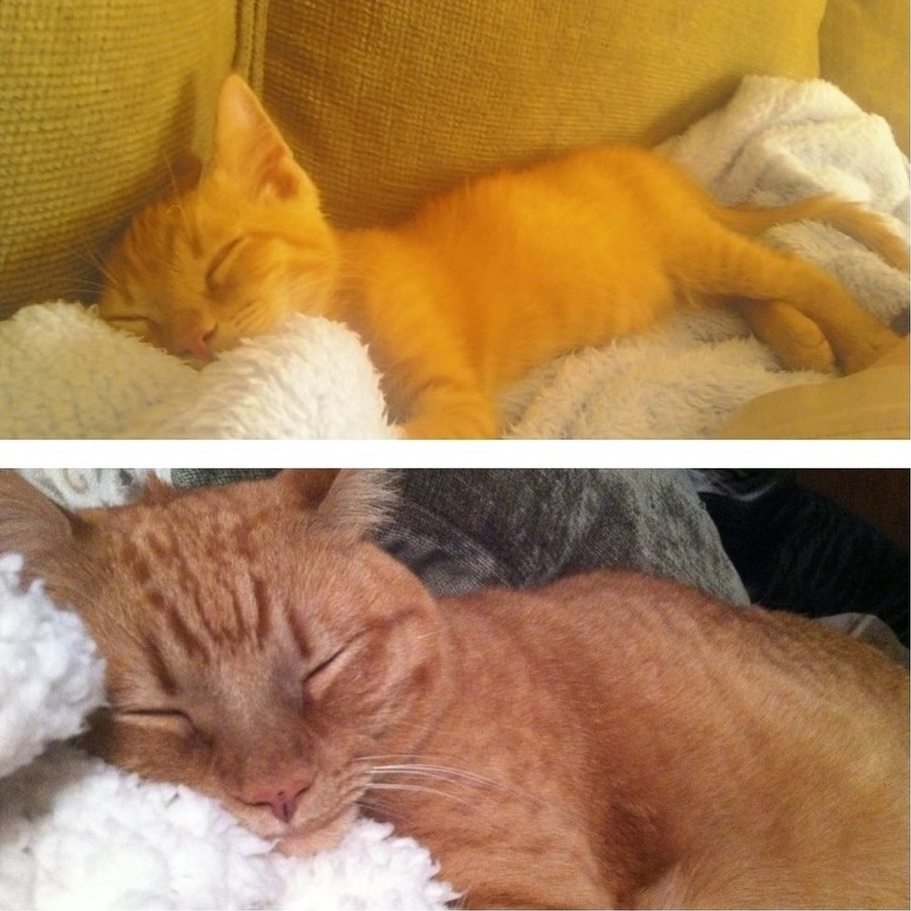 "He always loved lying down in the sink: then and now."

"Gary is on his couch."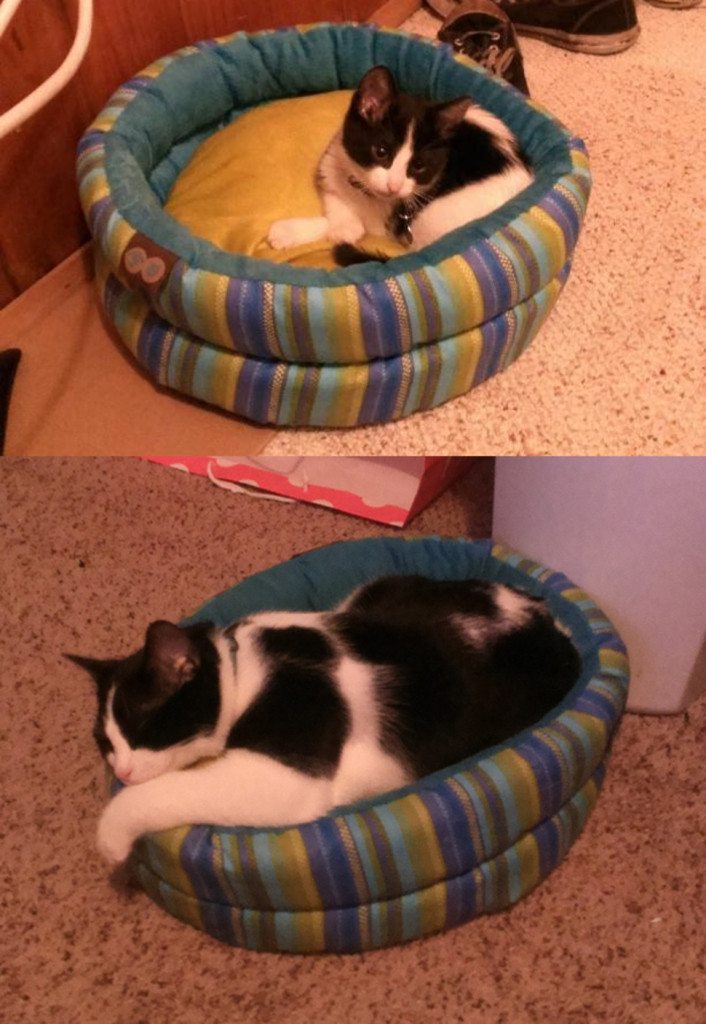 "Birthday of my cat, 18 years later."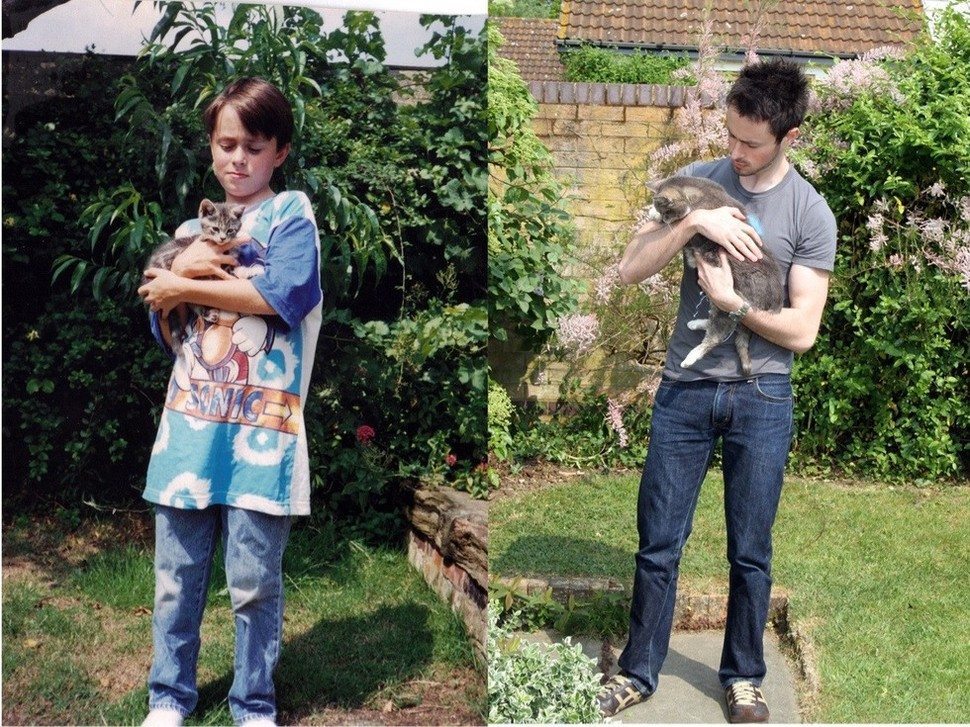 "The affection of two brothers did not weaken with age."

"Then and Now. He is a little bit bigger, isn't he?"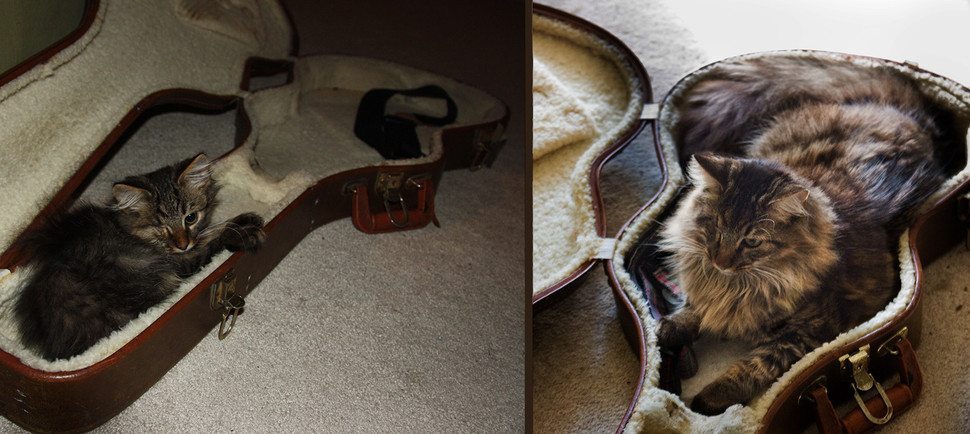 "My older brother and our cat, who died recently (1994-2014)"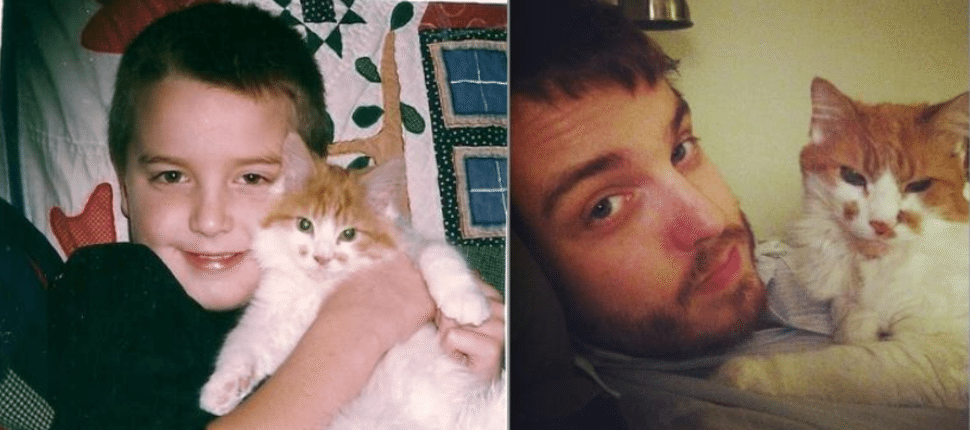 "Me and Bill after 19 years together."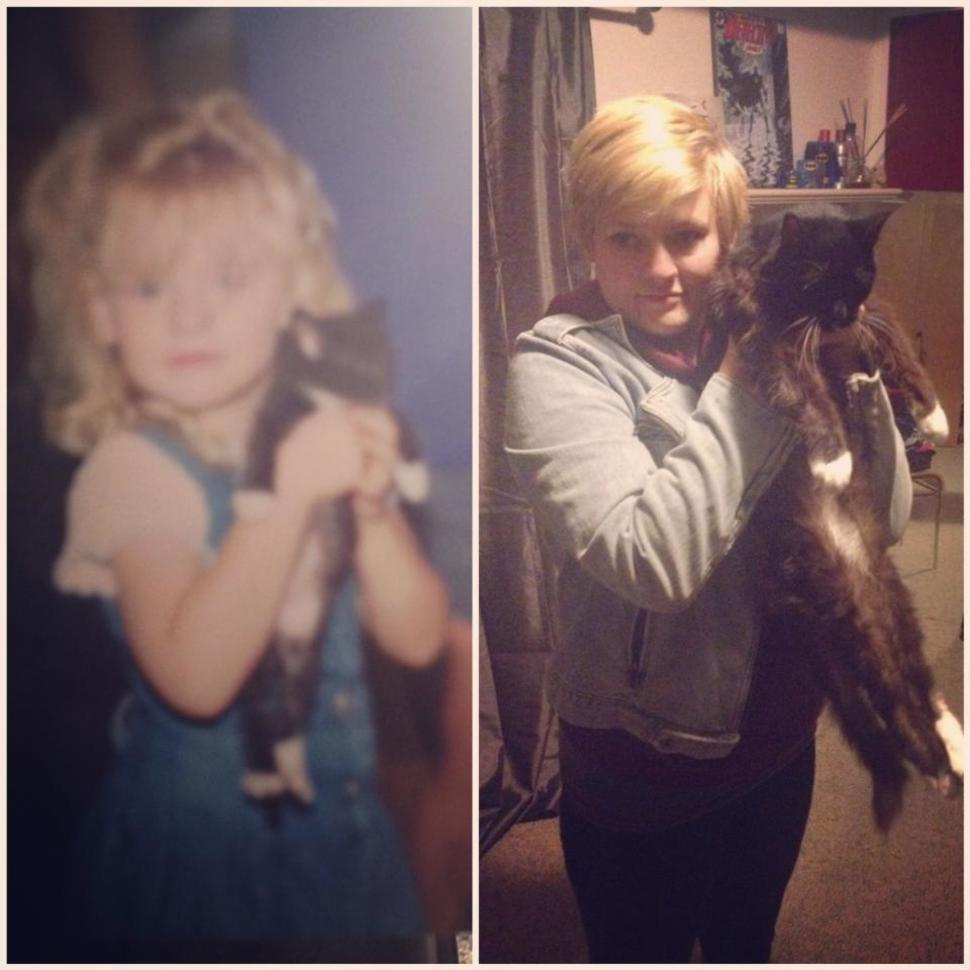 "Here is our cat with his favorite toy: then and now."

 "A similar picture year later."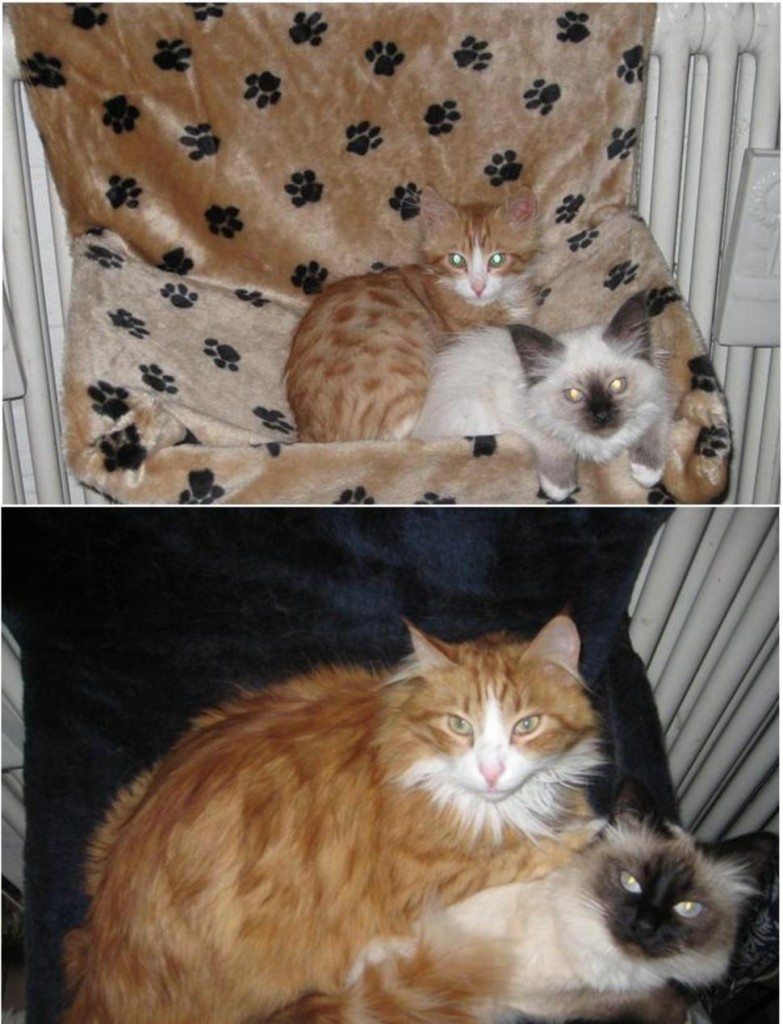 "My kitten is still on his favorite chair, even a year later."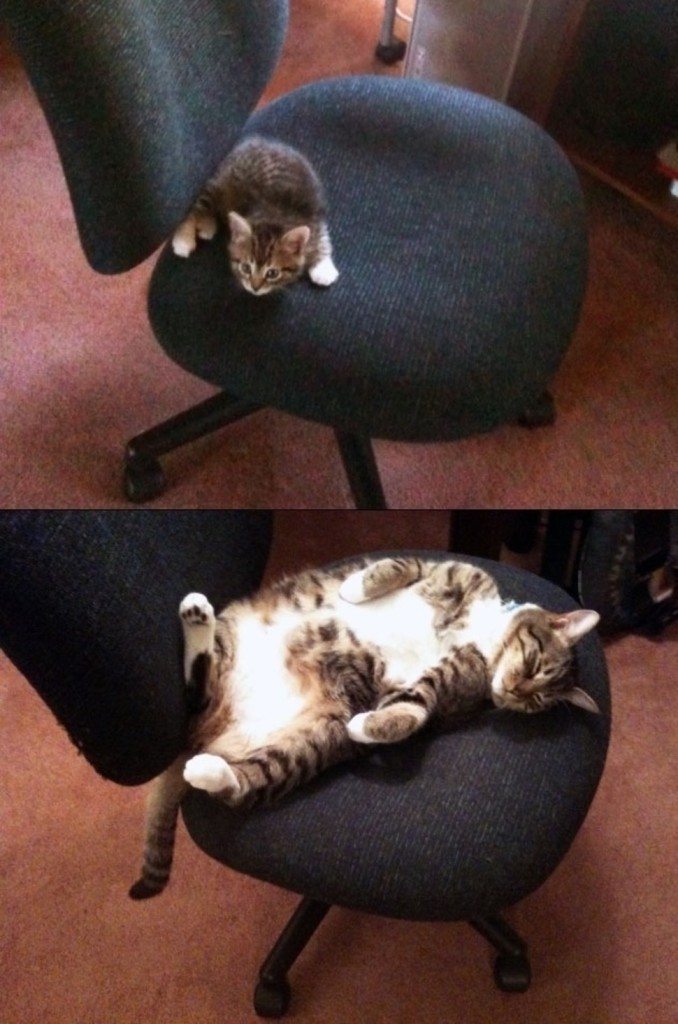 "These pics are taken in the day when the kitten came to our house, and a year later."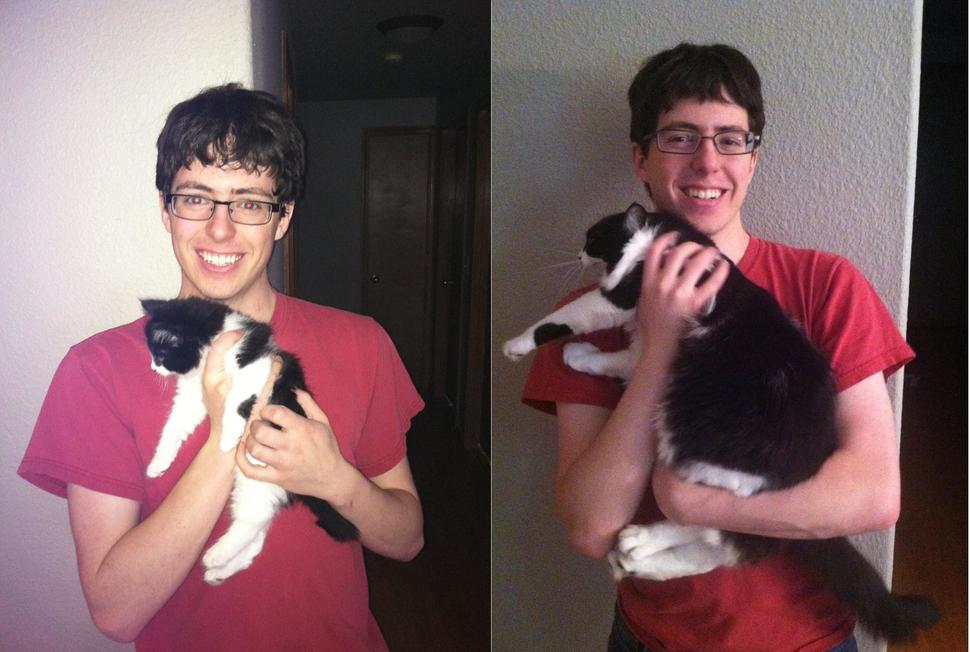 "This is me and my 24-year-old cat."
"My brother and a cat. 21 Years later."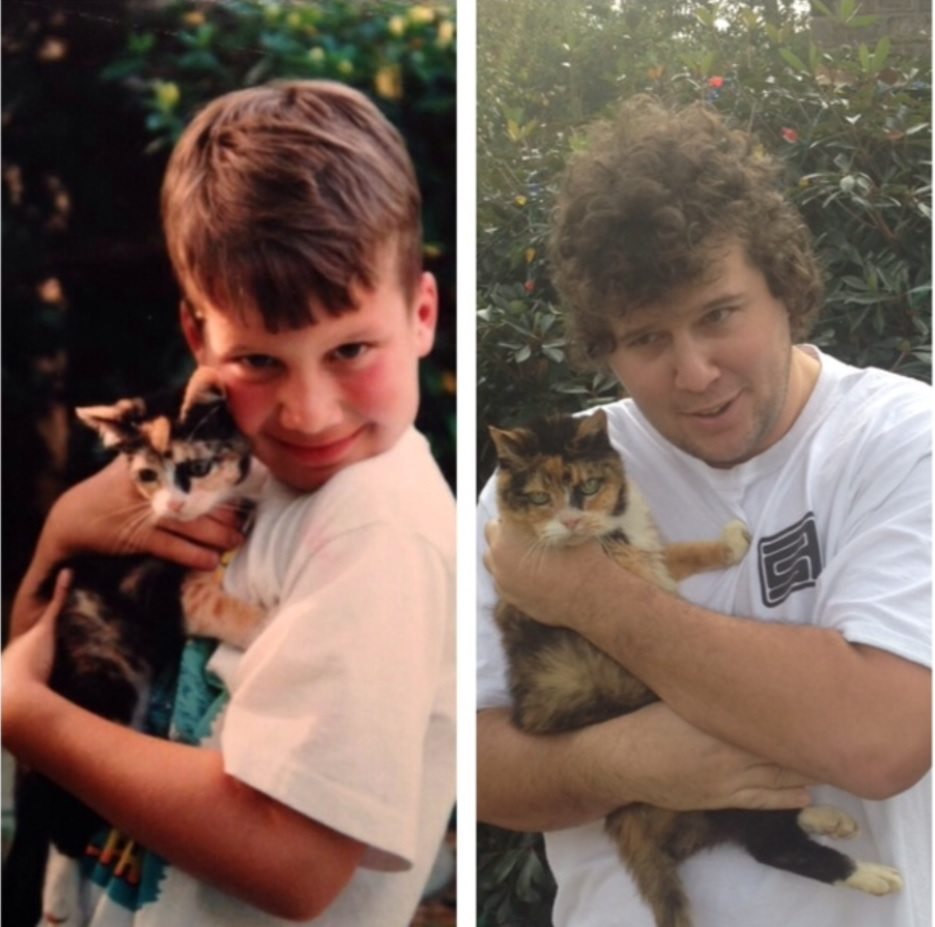 "Our cat is in his favorite box."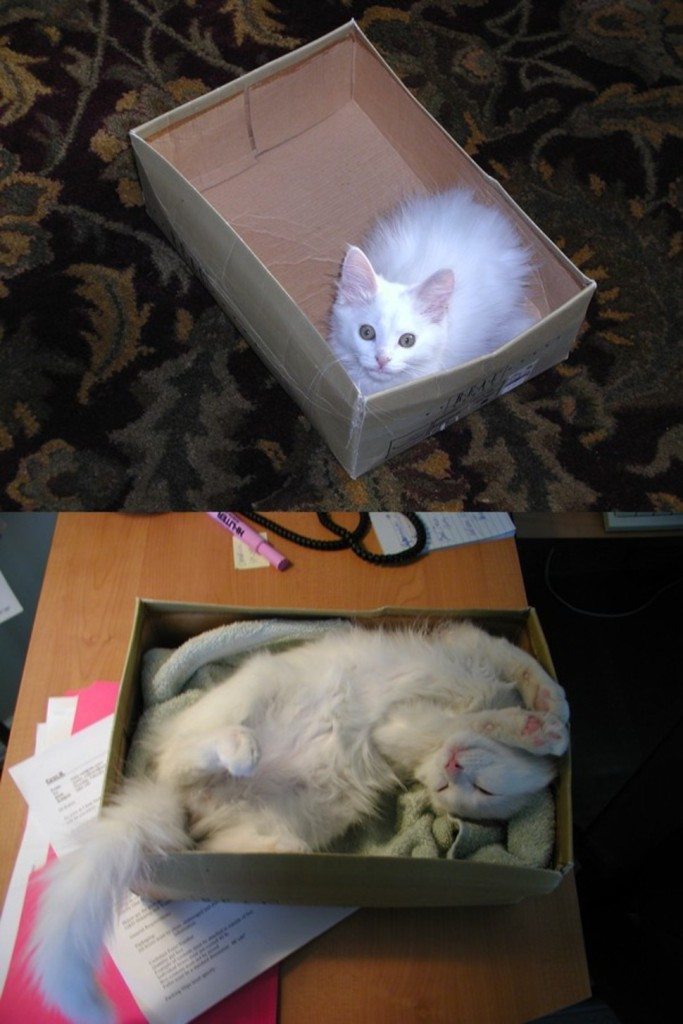 "Toby still loves his bed, even four years later."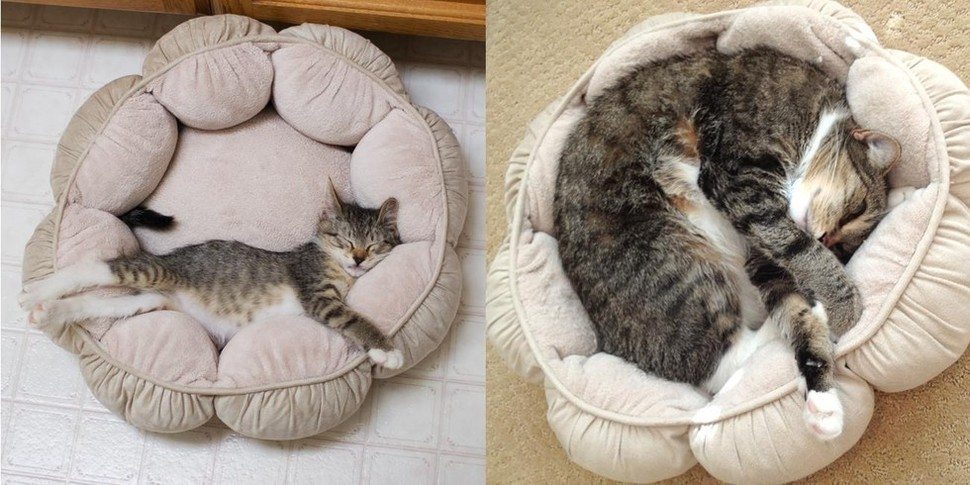 "A year has passed but I'm still glad that I adopted the twins."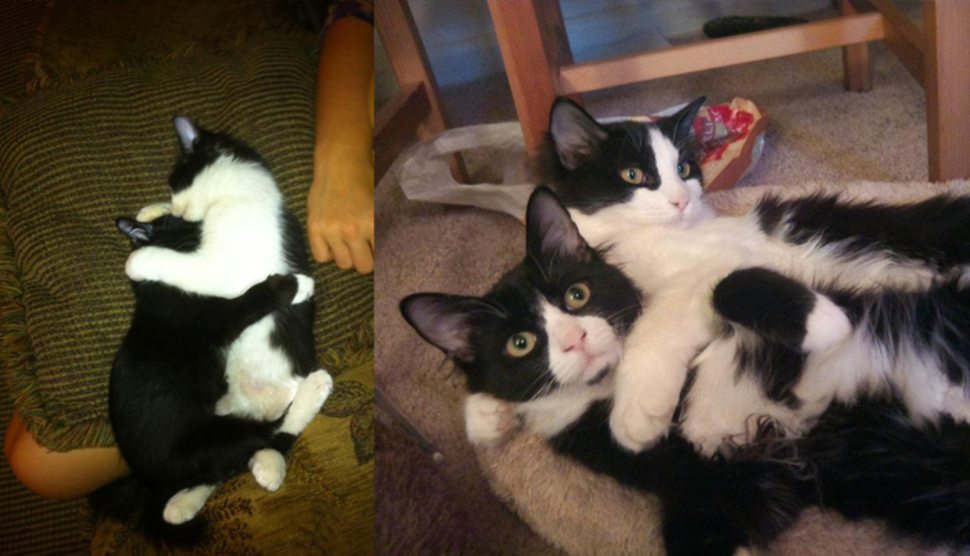 "12 Years later."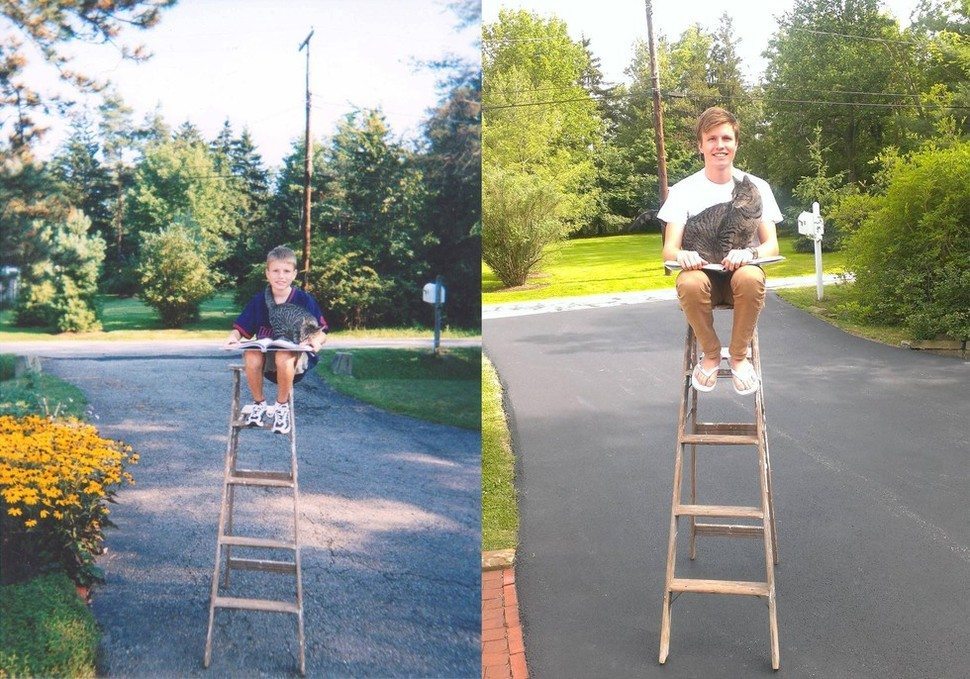 "It's been 7 years. Have you noticed that he's changed?"
Image sources: reddit.com