The Good Deeds Of People From Around The World That Will Forever Remain In Your Memory.
Subscribe
Get the best of OneWay straight in your inbox!
In our world there is a lot of good! We are presenting you a selection of stories, in which people were not afraid to sacrifice themselves or to look silly for the sake of helping the needy.
This young man named Ollie Jones is autistic. Before his birthday he made two cards, because he was sure that nobody, except for his parents, would congratulate him. Ollie's mother asked Facebook users to congratulate her son with such an important day. Kind people from around the world sent more than 20,000 cards with warm wishes for Ollie.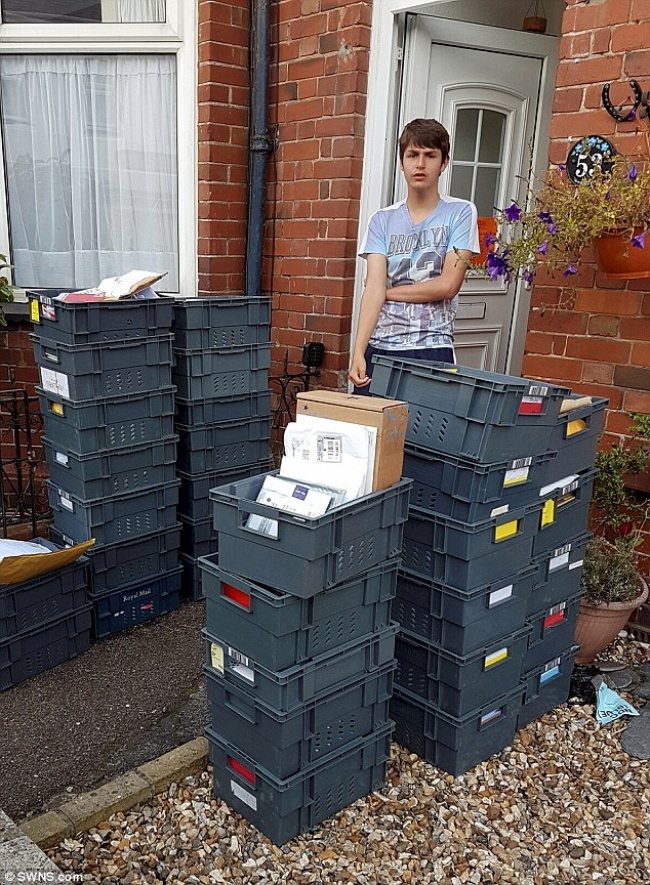 Source: dailymail.co.uk
This man's name is Dan. Twice a week, on Wednesdays and Thursdays he buys coffee for the staff of the center that helps people fight against cancer. His father was treated there in the past.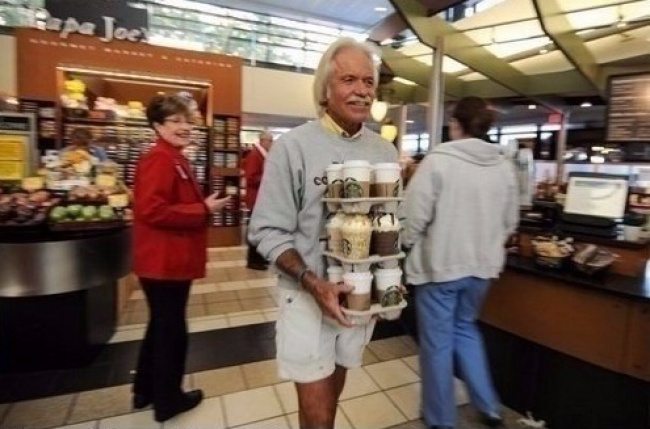 Source: slightlywarped.com
This boy named Cage Hancock Stevens always wanted to be a policeman. But his dream will never be realized, because the boy is completely blind. The policemen decided to make a pleasant surprise for Cage and took him to the patrol.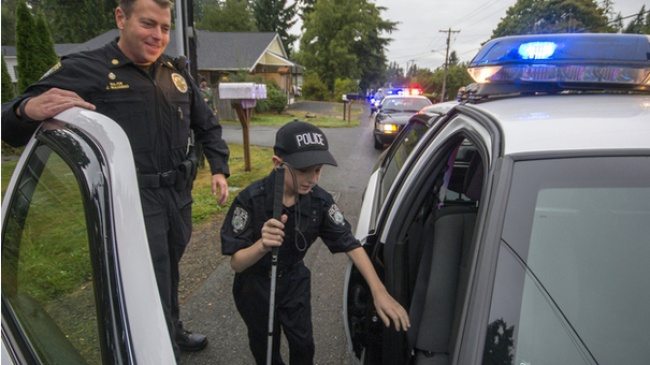 Source: beam.eo.nl
This elderly man was heading to his car when torrential rain started. The restaurant employee saw the man getting wet in the rain and hurried to help him. The man did not have a regular umbrella nearby, therefore he decided to use a large umbrella from the restraunt's table.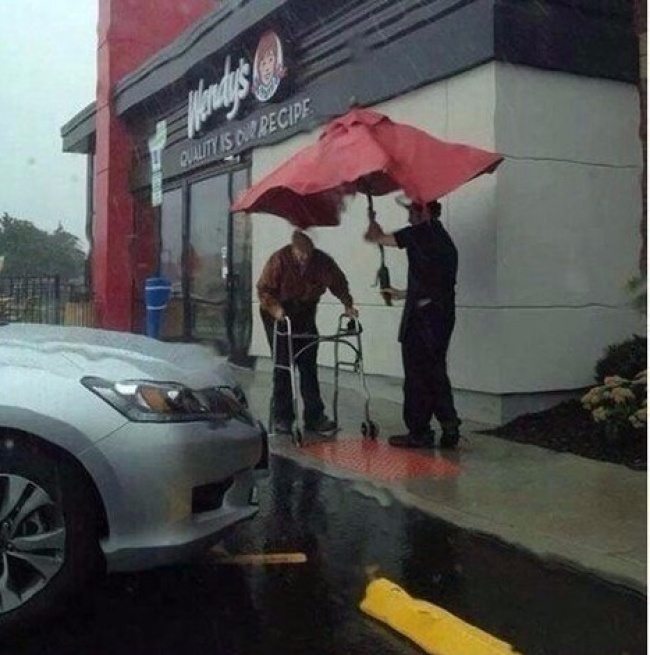 Source: ochevidets.ru
This man has been doing an incredibly touching thing. He buys turtles the food market and releases them into the sea. Thus turtles that were to become part of the exotic dishes find freedom.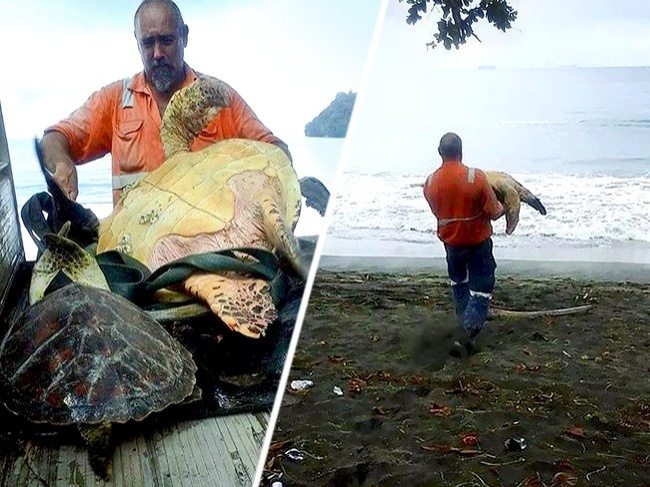 Source: newsfeedreaders.blogspot.ru
This four-years old boy named Aidan Henson found three small turtles that were trapped in the drainage ditch. The boy's parents called the emergency services. However, Aiden was so worried about his find that he refused to leave the turtles and carefully watched them getting rescued. The boy calmed down only when the turtles were removed from the drainage ditch. Turtles were taken to a veterinary clinic, after treatments they would be set free.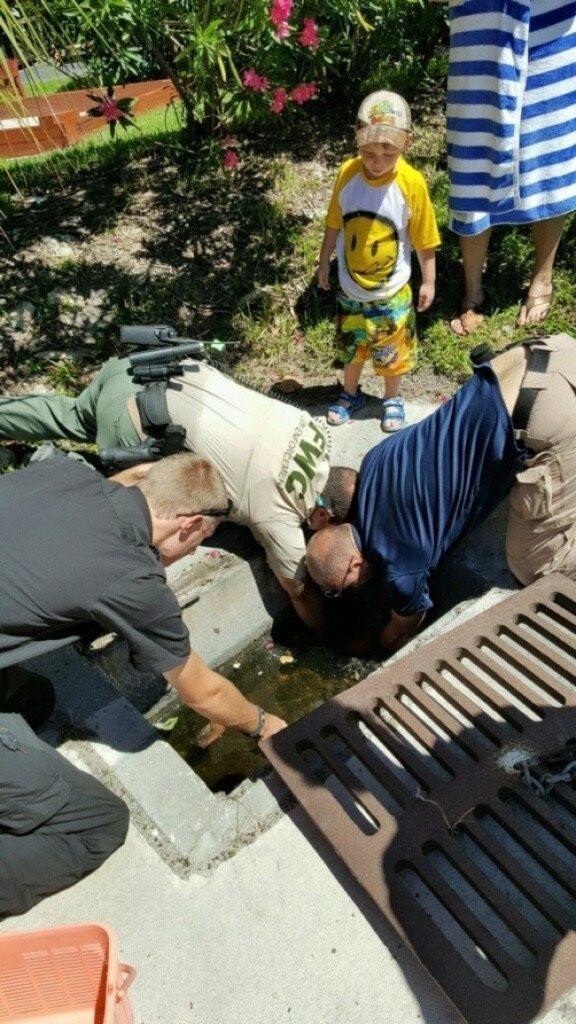 Source: thedodo.com
This baby koala was found alone near the Australian city of Brisbane. At this age it's very hard for them to be separated from their mothers. But Julie Zyzniewski took over the care of the baby koala, surrounding him with love and care. The baby Koala is a little older now. He is actively investigating office of his new mother.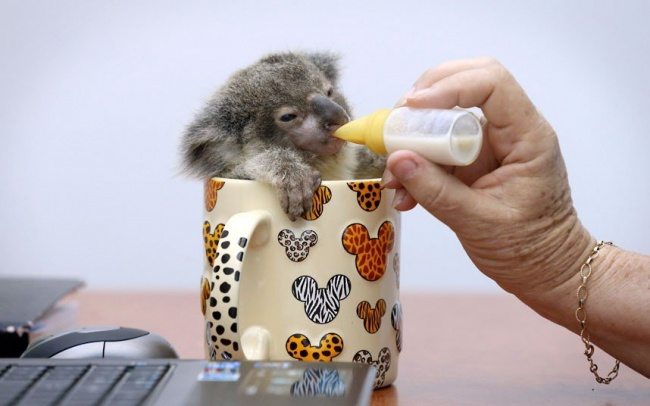 Source: avax.news
This boy's name is Sean Maehrer, he has Down syndrome. Fearing that the boy would very nervous about his first day of school, Sean's mother, asked for help Facebook users in late August. Many bikers dicided to help the boy. On September 1st the column of motorcyclists arrived at the boy's house to congratulate Sean with start of the school. Bikers gave the boy hat made especially for him.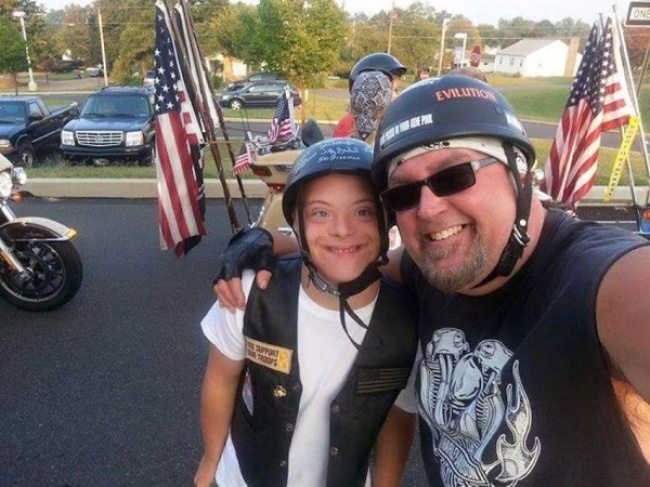 Source: yposts.com
In Russia even animals are treated with care. Maria Firsova, veterinarian from Petrozavodsk, gave a splint to a lame hamster.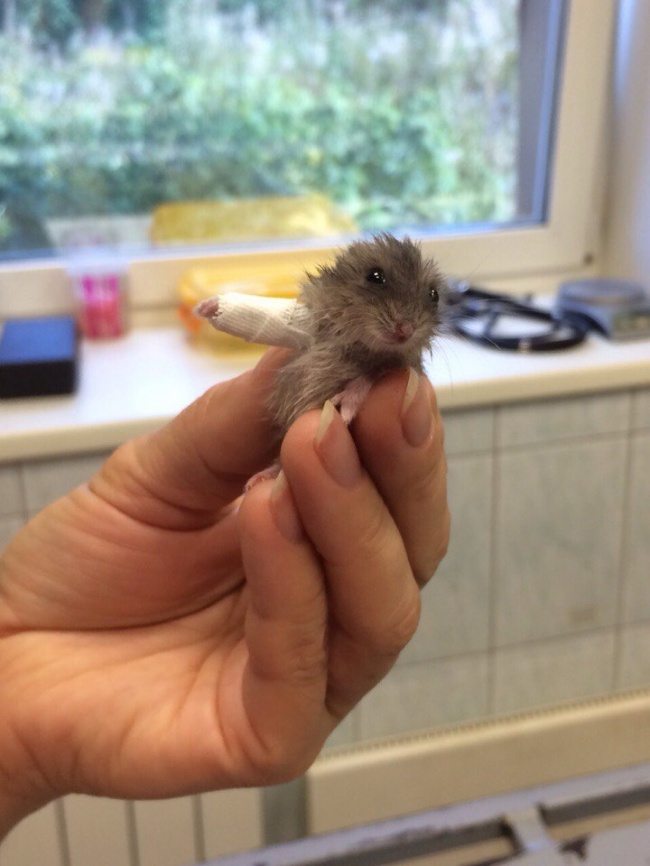 Source: vk.com
Peter Malahovskiy is a silver medalist in Rio de Janeiro in the discus throw will made a good deed. He auctioned his medal to help three-year boy named Olek suffering from retinal cancer.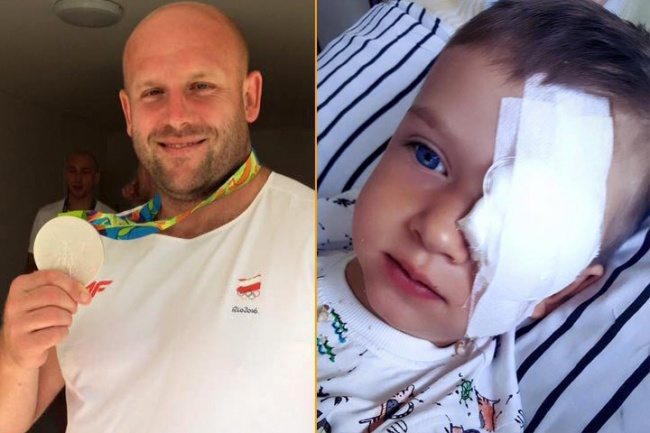 Source: vrn.kp.ru
Violet and Allen Large are an elderly couple from Canada, they won more than $ 11 million in the lottery. The couple donated all their winnings to the oncological center where Violet received chemotherapy, Red Cross, Salvation Army, as well as to Alzheimer's disease and diabetes research organizations.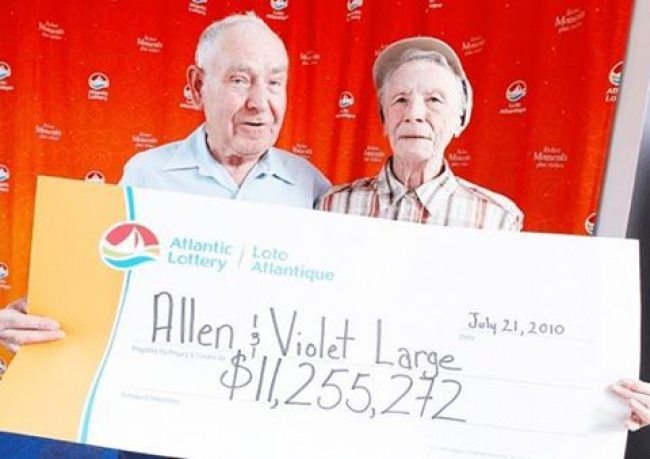 Source: therichest.com