Elderly People With Alzheimer's Disease Care Of Newborn Kittens. The Unusual Project In Arizona.
Subscribe
Get the best of OneWay straight in your inbox!
There are many shelters for homeless animals in U.S. However, one shelter located in Arizona has become known around the world thanks to the staff and volunteers who generate unusual ideas and implement them.
When the shelter got a lot of kittens, and employees did not have time to deal with all pets, the management decided to seek help from the nursing home.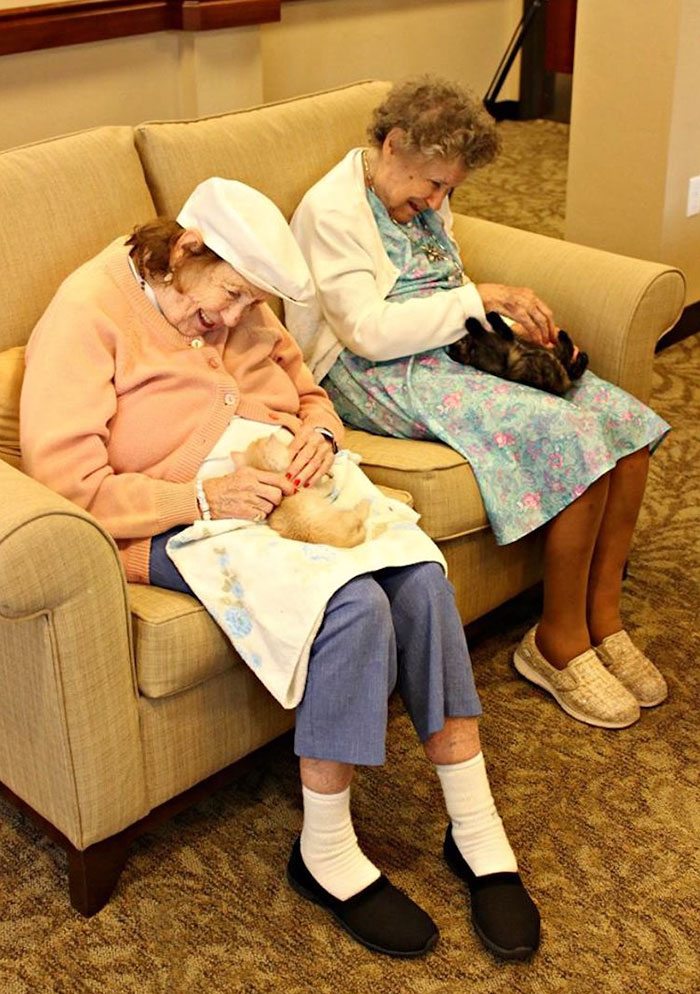 Elderly people suffering from dementia and Alzheimer's who themselves need constant care gladly become nursemaids for tiny kittens.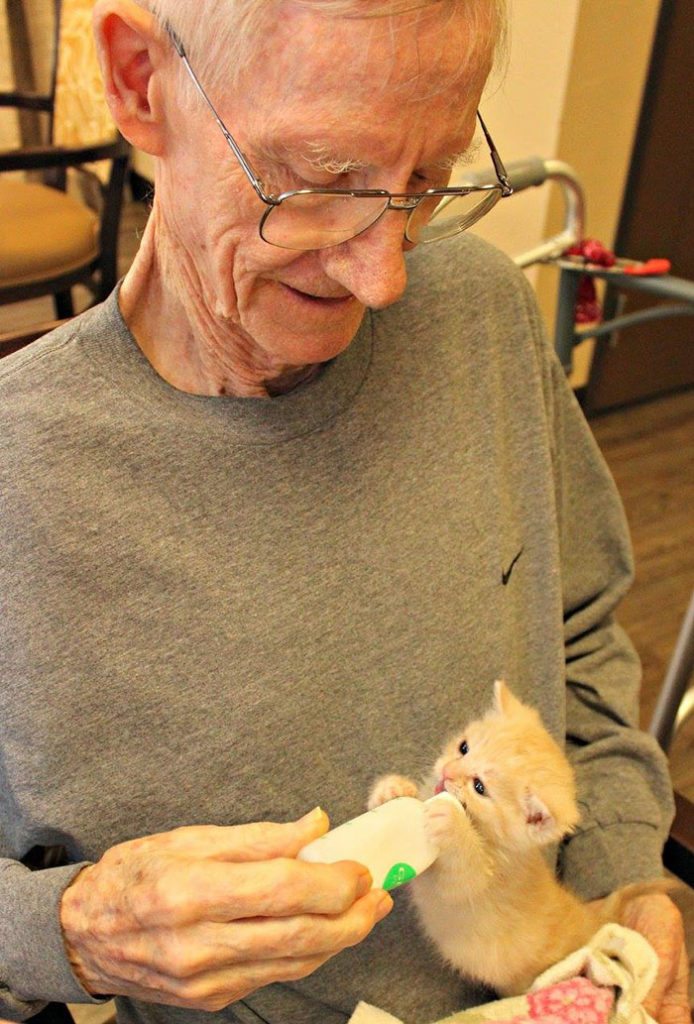 The idea of this unusual collaboration came from the director of health services department of nursing homes, Rebecca Hamilton. The woman in her free time was helping the shelter of homeless animals taking care of small kittens. She felt a great joy, doing volunteer work. Rebecca came to the conclusion that older people will also enjoy spending time with the animals and help them.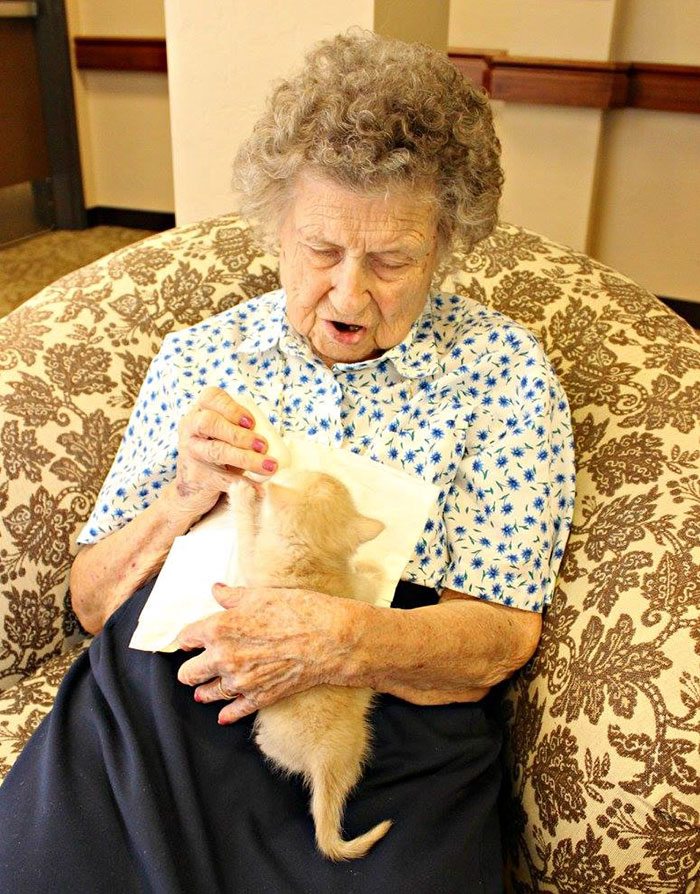 The elderly people treated the little kittens with great care and attention. While feeding the kittens, they have heartfelt conversations, remembering the fun times from the past.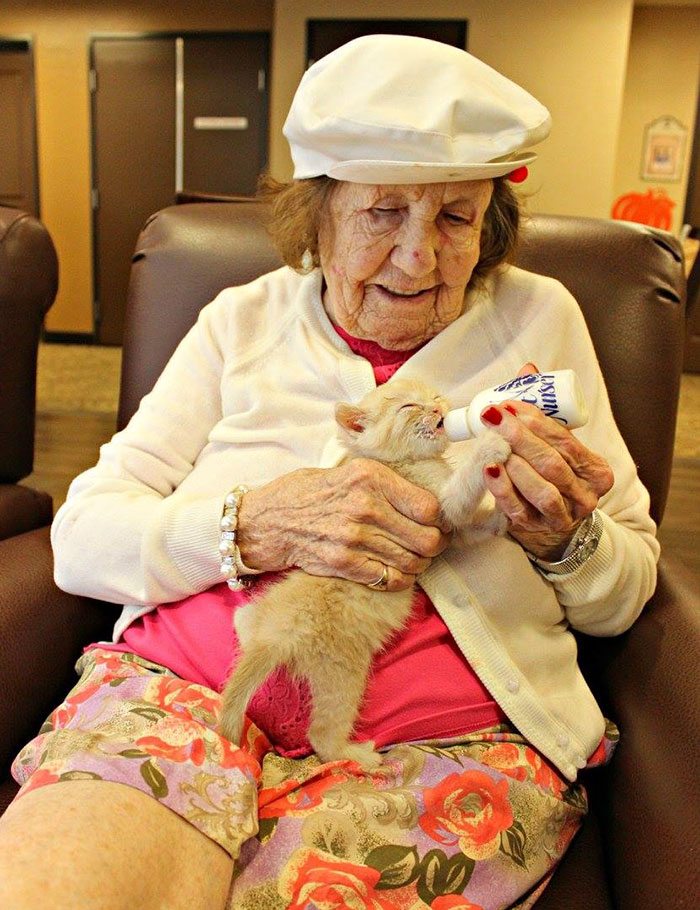 "But there are skills, emotions, and needs that do not just leave a person with Dementia or Alzheimer's," – says Catalina Springs Memory Care Executive Director Sharon Mercer.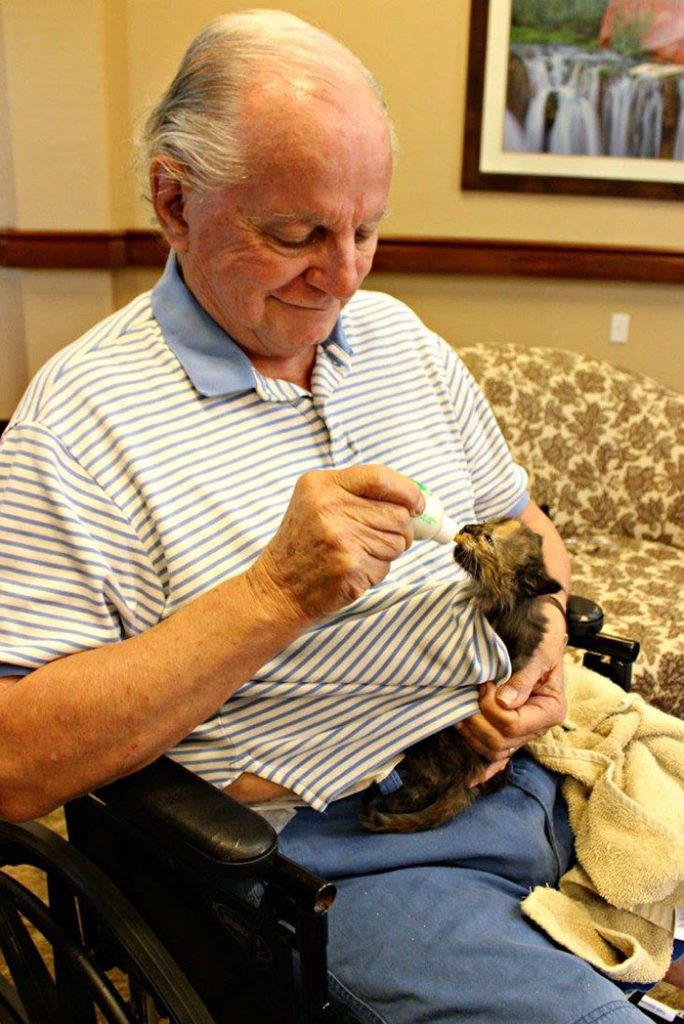 The idea to unite the nursing home and the shelter for animals has been successful. Kittens are fed and cared for, and the elderly once again feel the strength to live and to give love.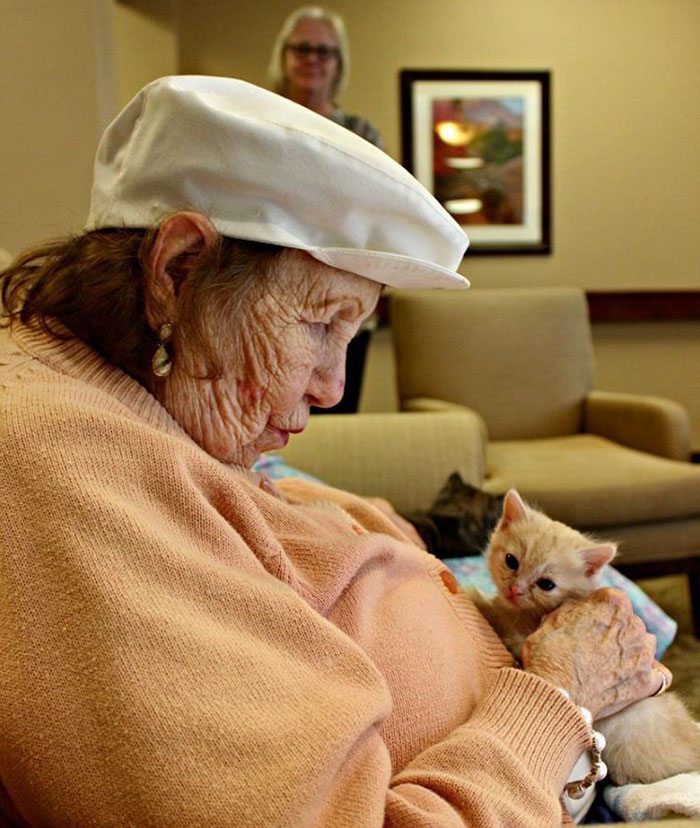 Image and information sources: boredpanda.com