College Student Helps His Friend To Attend Classes! You Will Be Surprised What He Does For That!
Subscribe
Get the best of OneWay straight in your inbox!
Xie Xu is 18-year-old college student from the city of Xuzhou (Jiangsu). For three years he has been helping his classmate Zhang Chi to attend classes by carrying him to school on his shoulders.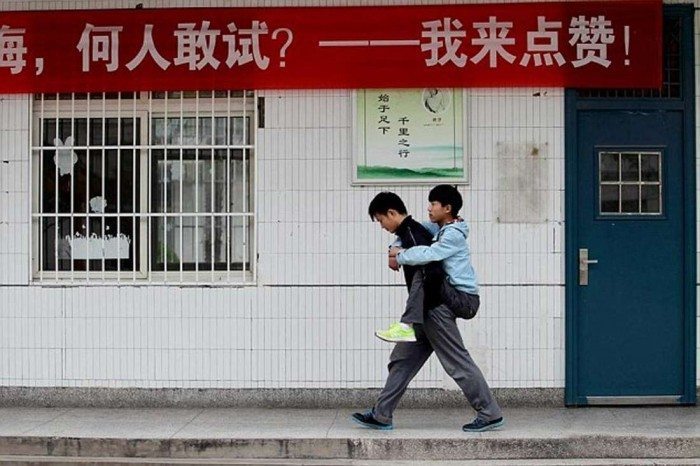 Zhang suffers from muscular dystrophy, which is a chronic disease characterized by increasing muscle weakness and muscle degeneration. So it's very difficult to move for this young man.
Young people met three years ago, when there were entering college.
Xie is a healthy and strong young man, his height is 1.73 and weight is 75 kg. Therefore, Xie took the responsibility to help his friend.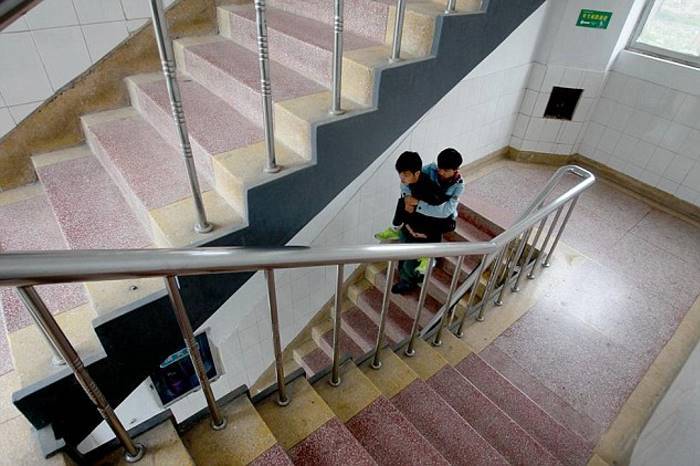 Young people live in a dormitory, and every day Xie brings Zhang to classes at school and back home. Xie also helps Zhang in everyday matters: cooking and washing clothes.
Xie and Zhang are very hard-working guys. These guys are the most successful in their class and are planning to go to university.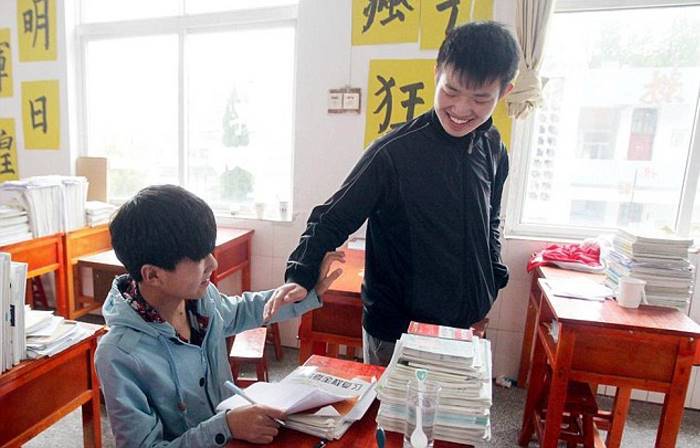 "The story of these two students is very touching! They are not relatives, but Xie has been doing this for three years. He is a good student who has a positive influence on the other students, who are always ready to help Zhang. With their help, Zhang has never missed a lesson" – said the deputy director of the school.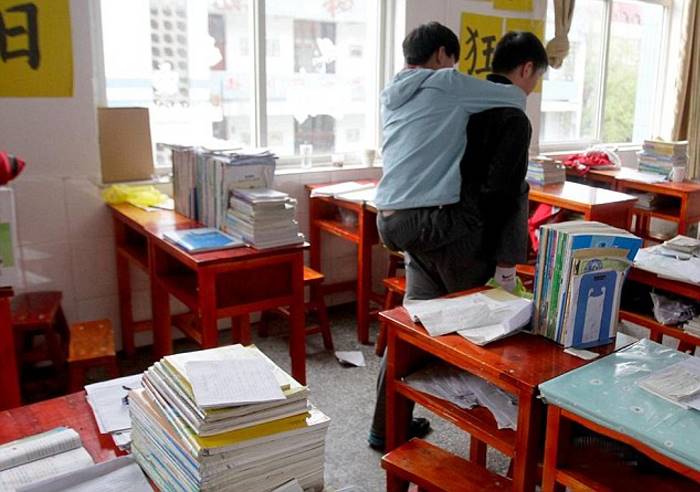 Today many talk about the degradation of young people morally, about the fall of moral values. Looking at these guys from China, you realize that there are still young people whose actions deserve respect. Young people appreciate such important components of life as friendship, unselfish help, support and care. Let's try to develop these good qualities in ourselves, because they are the foundation of "healthy" society.
Image and information sources: shanghaiist.com