This Dog Surfs With Sick People And Helps Them To Overcome Their Illnesses!
Subscribe
Get the best of OneWay straight in your inbox!
This dog's name is Ricochet. She has 6 years of experience surfing with people who have serious health problems. Sensitive dog instinctively gets close to the sick people and helps them to gain confidence in their own recovery, which speeds up their healing process. Thus Ricochet has already helped several dozen people!
Ricochet was only 15 months old when she voluntarily jumped on a surfboard to the 14-year-old sick boy named Patrick. This day the real destiny of the dog was revealed.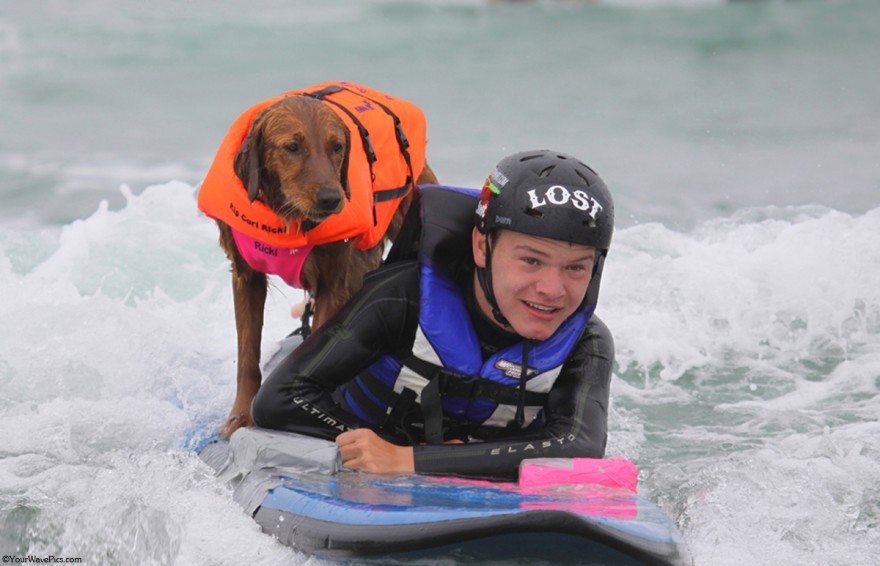 Jill lost her leg in her fight against cancer, but that did not prevent her from being an active person. Ricochet helps Jill confidently stand on a surfboard.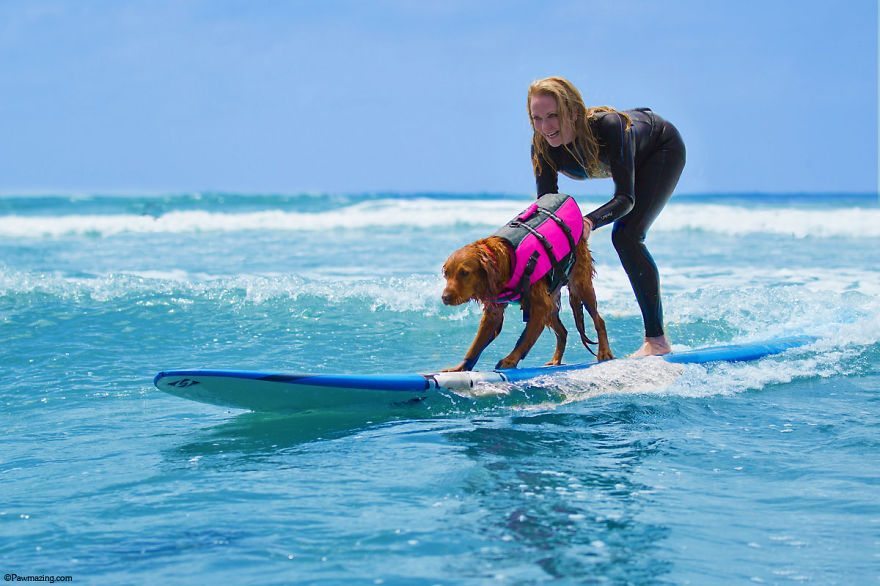 Gina suffers from autism. This Girl gained confidence after surfing with Ricochet. Now Gina can independently use surfboard.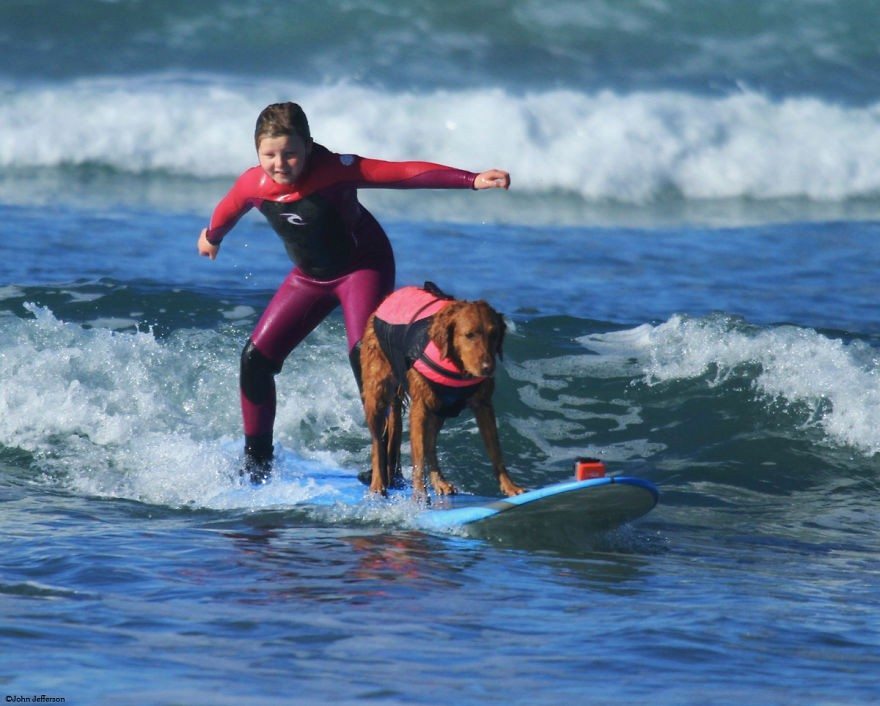 Ricochet helped many children with autism.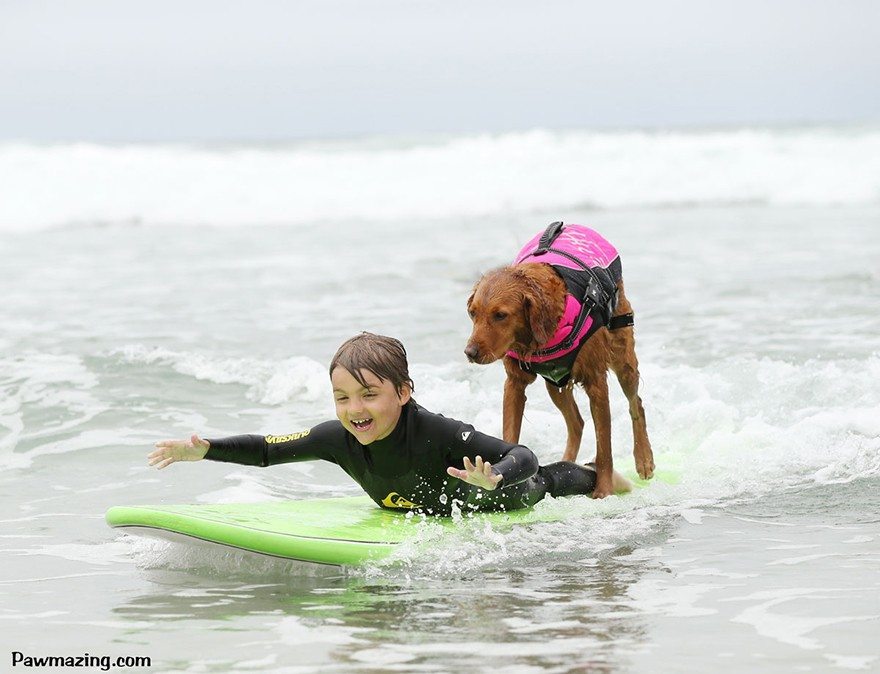 Ricochet can instantly find the approach to people on the deep level and inspire them to live a better life.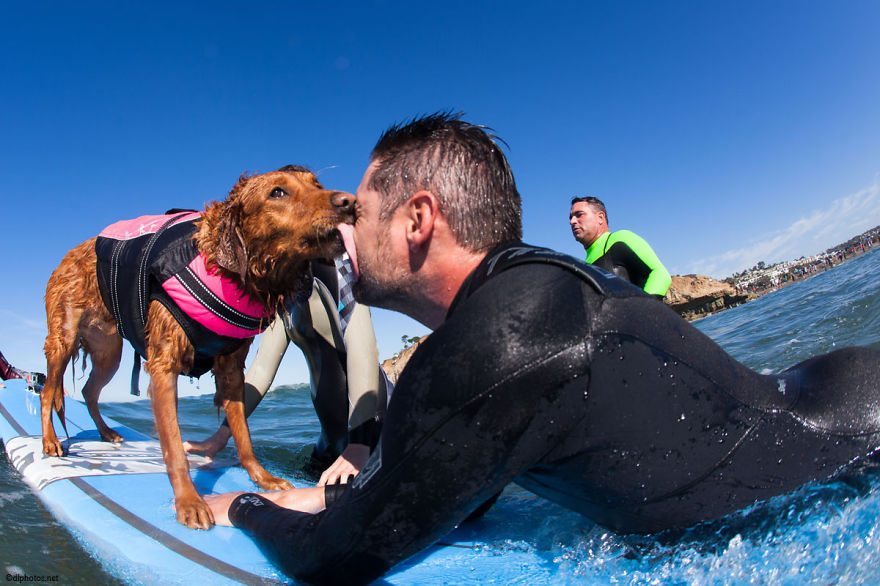 Sabine posted a question on the Ricochet's page on Facebook asking if a person with no hands can surf. It's not difficult to guess what was the answer. On the photo there are Sabine and Ricochet on a surfboard, and the girl looks very happy.
Ricochet's compassion is enough for all the people.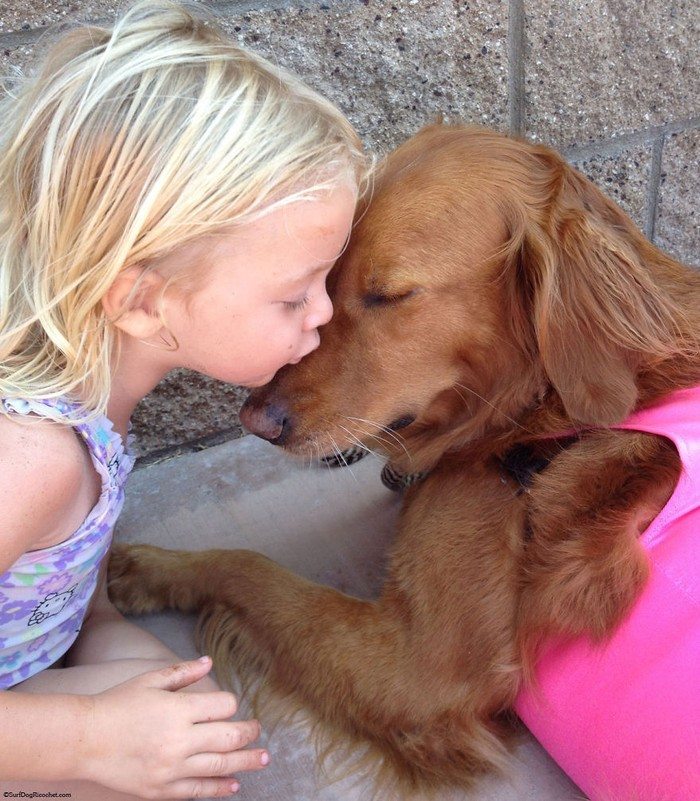 Caleb saw Ricochet surfing with children on ESPN. He got a strong desire to do the same. Caleb's dream came true. Unfortunately, six weeks after this photograph was taken, Caleb died of brain cancer.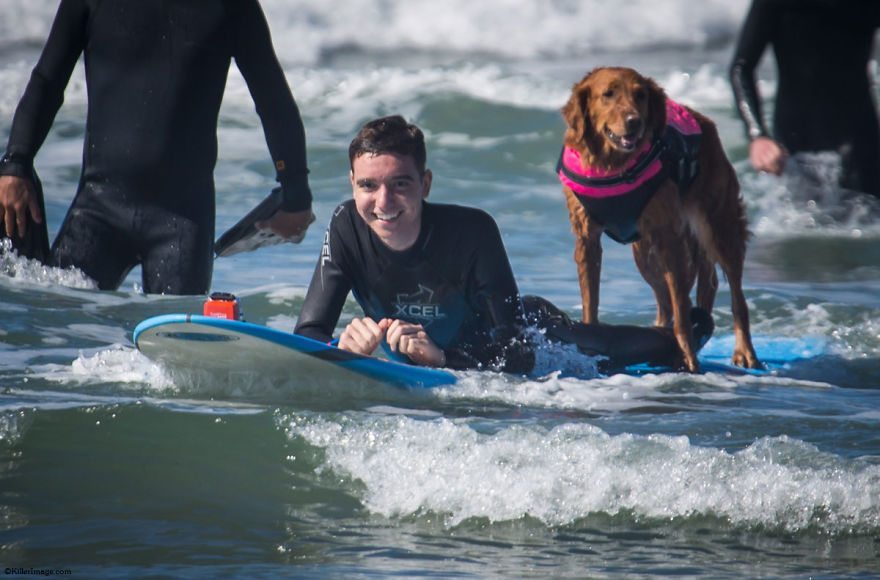 Ricochet is an Ambassador for Life Rolls On, organization that helps young people affected by spinal cord injury to enjoy the freedom and mobility of surfing.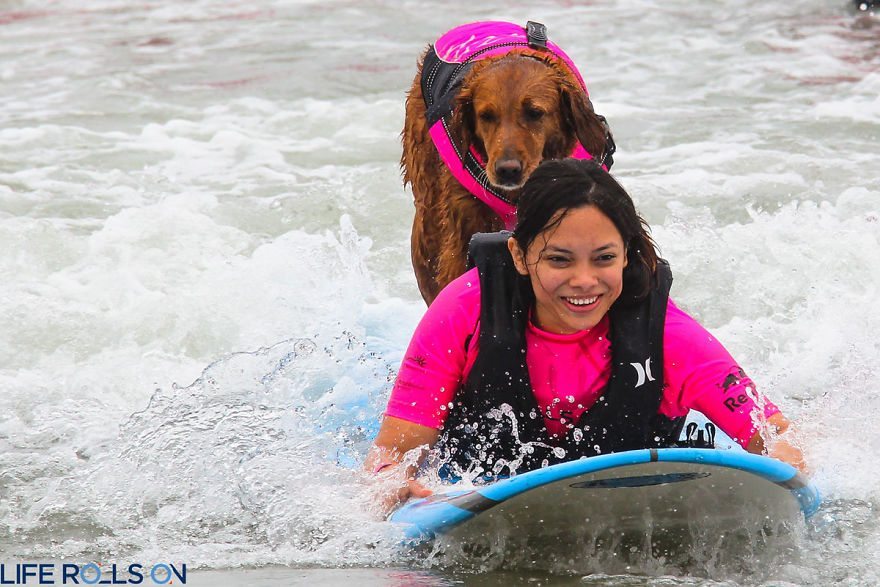 Jack suffers with ataxia telangiectasia – a rare disease that leads to disability. However, his smile shows how glad he is to have his little adventure with Ricochet.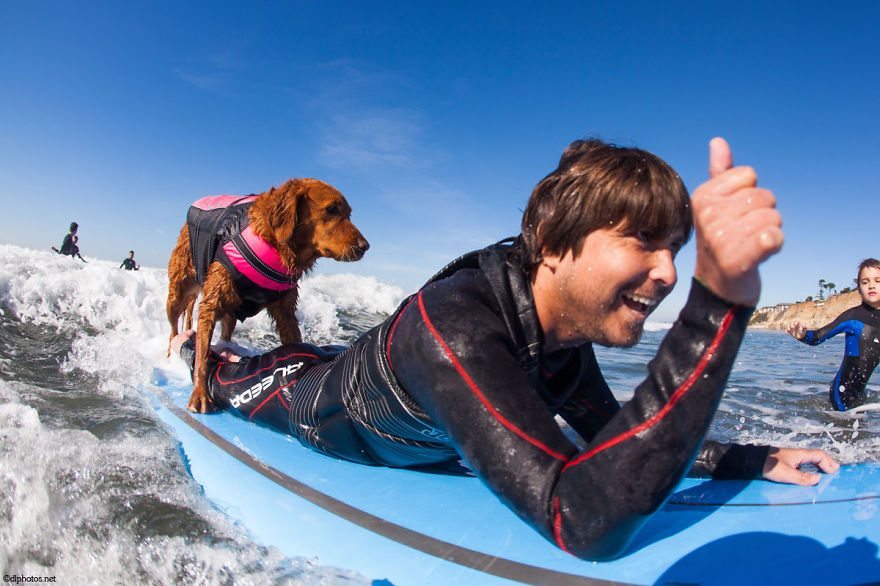 Over the past four years Rikoshet has also surfed with war veterans with post-traumatic syndrome.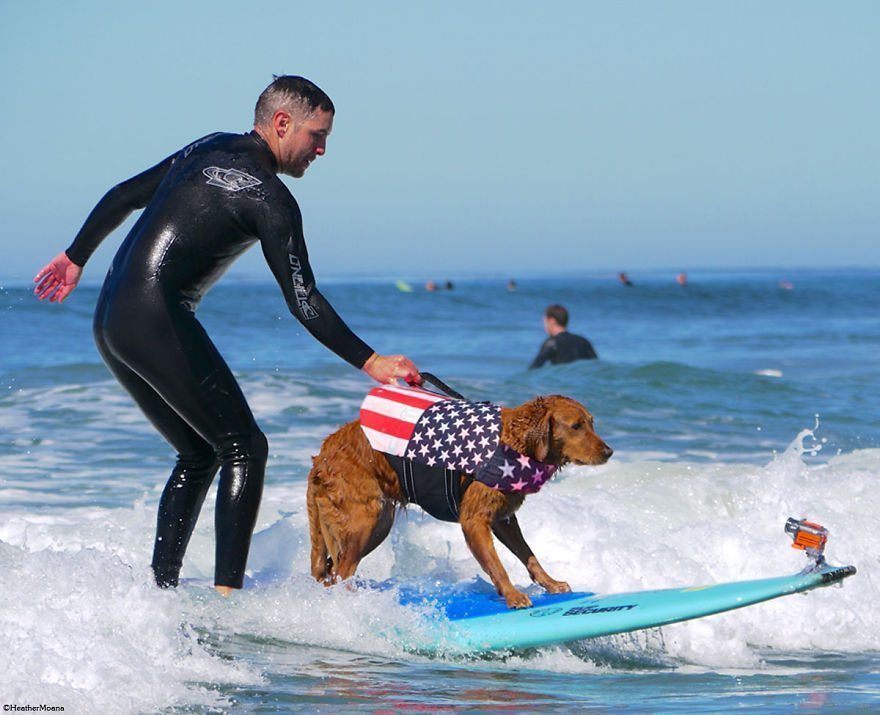 These young people need a heart transplant.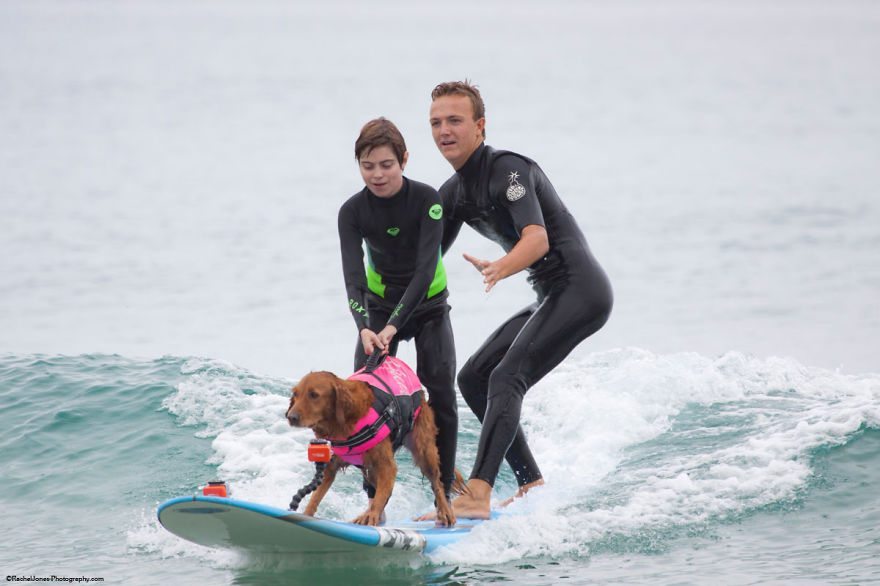 Children with autism are afraid of water. Ricochet helps them to get rid of their fears.
Ian used to surf with his father. Recently, his parents were killed in a car accident, and the boy himself received traumatic brain injury. Ian was afraid to go back into the water, but Ricochet helped him to overcome his fear.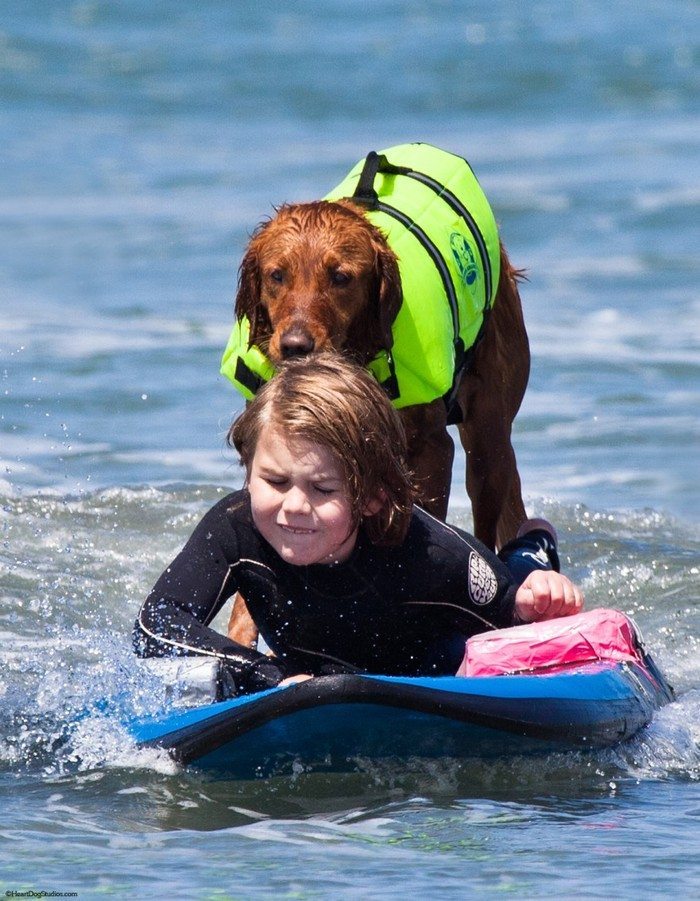 Ricochet quickly turns strangers into his friends.
Ricochet shows a special sensitivity to war veterans with post-traumatic syndrome and autistic children.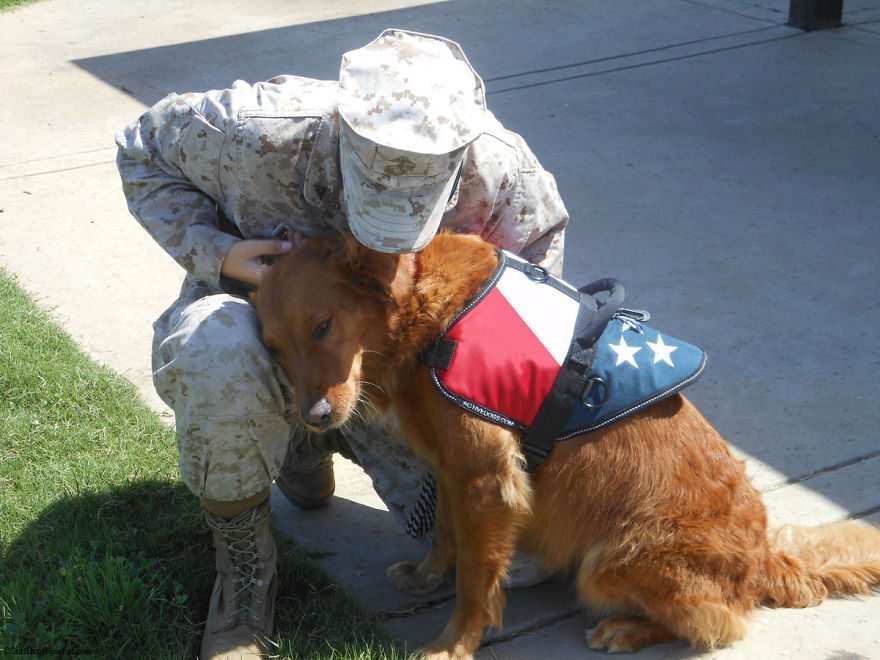 Ricochet is able to prevent panic attacks in humans, as well as to save them from anxiety.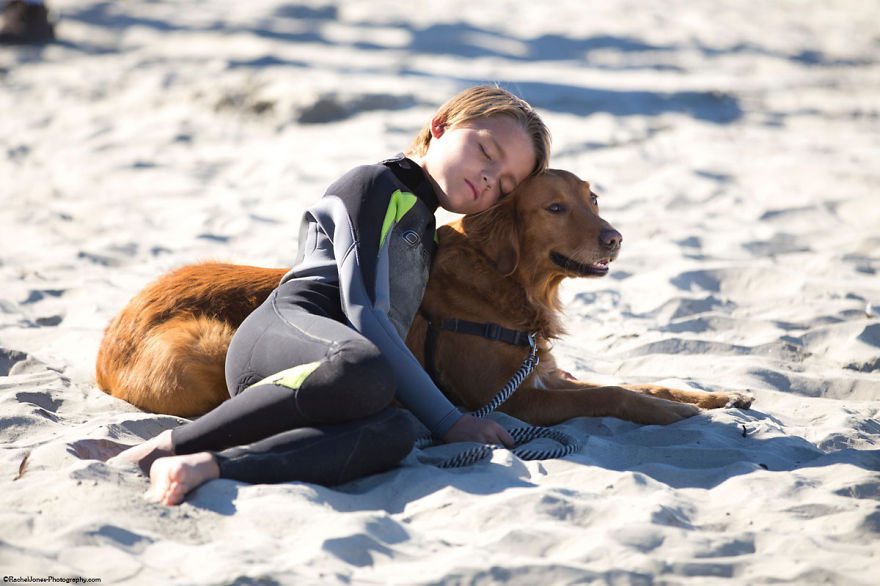 Due to the popularity of this dog all over the world  400 thousand dollars were collected for the treatments of sick people.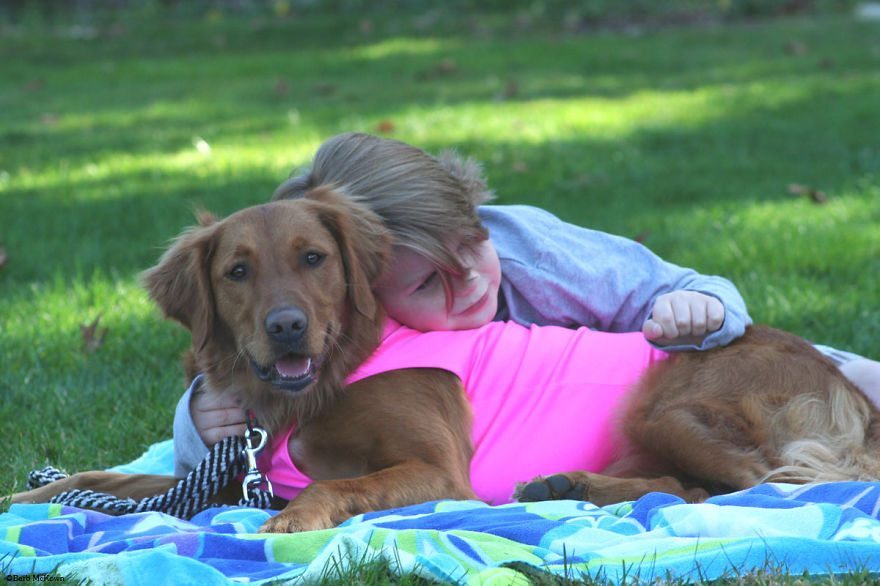 Image and information sources: boredpanda.com