This Amazing Wedding Picture Quickly Became Very Popular Online! Today The Couple Reveals Its Secret!
Subscribe
Get the best of OneWay straight in your inbox!
Photographer Dwayne Schmidt posted on his page on the social network unusual wedding photo, which got many thousand "likes" in just a few days.
This photograph captured US Marine Caleb Earwood and his bride Maggie just a few minutes before their wedding ceremony. In this  moment of their life they prayed to God asking Him for guidance in their lives and thanking Him for His blessing! It was very important for them to pray before they become husband and wife.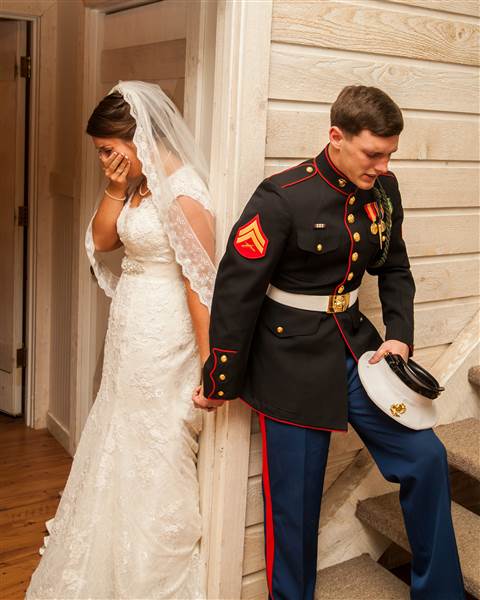 "We were about to take our first steps in life together, and we didn't want to take a step without it being in God's will," – commented Caleb Earwood, "I prayed to God for my beautiful and intelligent wife that he blessed me with and the amazing family I was marrying into."
The future spouses did not want to see each other before the ceremony, so during prayer Caleb was standing on the stairs, and Maggie was leaning against the wall to avoid eye contact.
Caleb and Maggie grew up in Asheville, North Carolina. They were friends in high school and started dating about two years ago.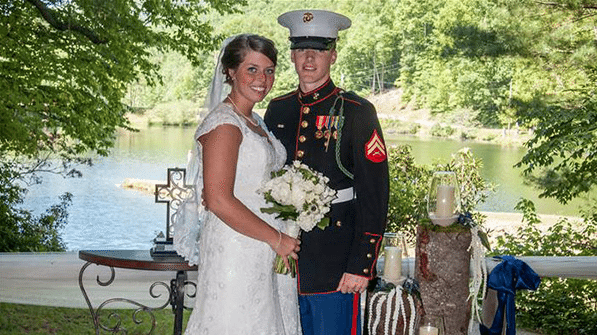 "We're thankful that our picture is able to bless so many people and touch that many hearts," Caleb told.
Dwayne Schmidt said: "I have been fortunate enough to photograph several weddings, but this is a moment I will remember forever."
Image and information sources: today.com, dwaynesimages.com