Powerful Photo That Will Help You Understand The Value Of Life!
Subscribe
Get the best of OneWay straight in your inbox!
Let's look for a moment in the past and see what was happening 101 years ago. It was 1914, another century, other customs. While in Germany the law on mothers' benefits was introduced, in U.S. the president and Congress decided to establish Mother's Day as an annual holiday. In 1914 the First World War started, which took over 10 million lives. In this difficult for the whole world year the woman that you see in the picture was born.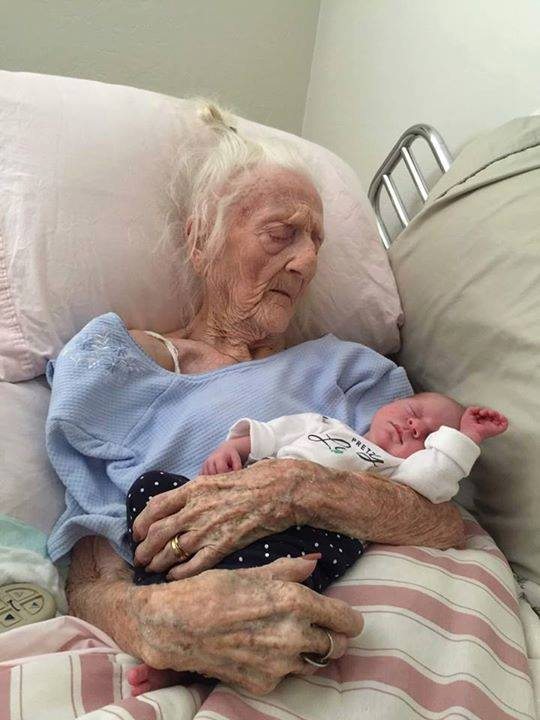 Today this woman is already 101 years old and she is holding a two-week-old baby. The person who posted this photo to a network says: "This is a picture of my cousin's two week old baby. It captures a truly profound moment".
See how gently the elderly woman is holding this baby. Her eyes are full of hope for a new generation, it looks like she is trying to pass the baby some of that wisdom that she has earned over the past century.
Now the child is too young to realize the value of such a moment. But one day he will be able to look at  this image and understand the value of life. We wish the same to you!
Image and information sources: reddit.com