20 Powerful Pictures That Will Radically Change Your Outlook On Life!
Subscribe
Get the best of OneWay straight in your inbox!
Every day we see lots of different photos online, but in 10 minutes after viewing them we forget what we saw. But not all photos are the same. Sometimes one picture can replace many words to convey someone's grief, experience, compassion and moments of happiness. These pictures reflect the best and the worst aspects of our humanity, and they will remain in memory for a long time.
Starving boy and a missionary in Uganda.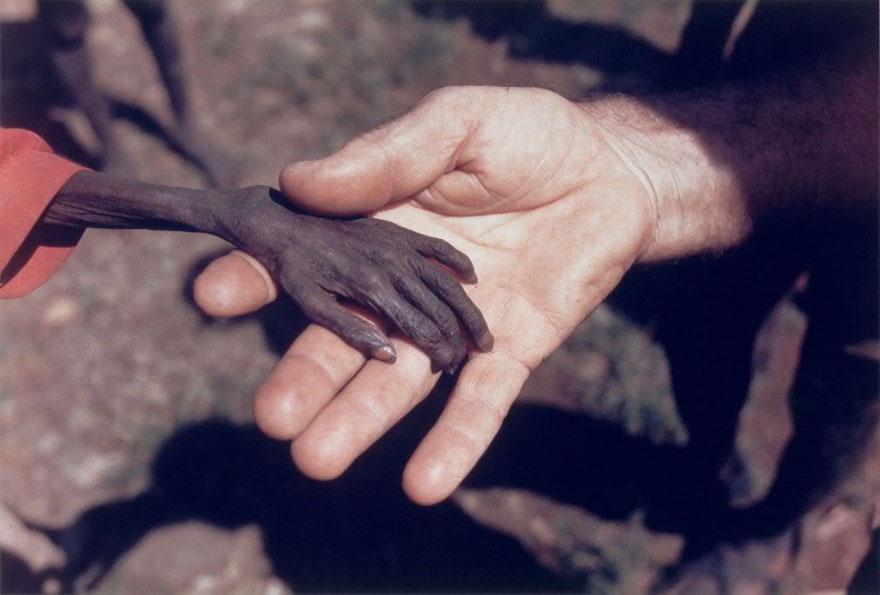 Source: Mike Wells
A woman meets her daughter after a 7-month service in Iraq.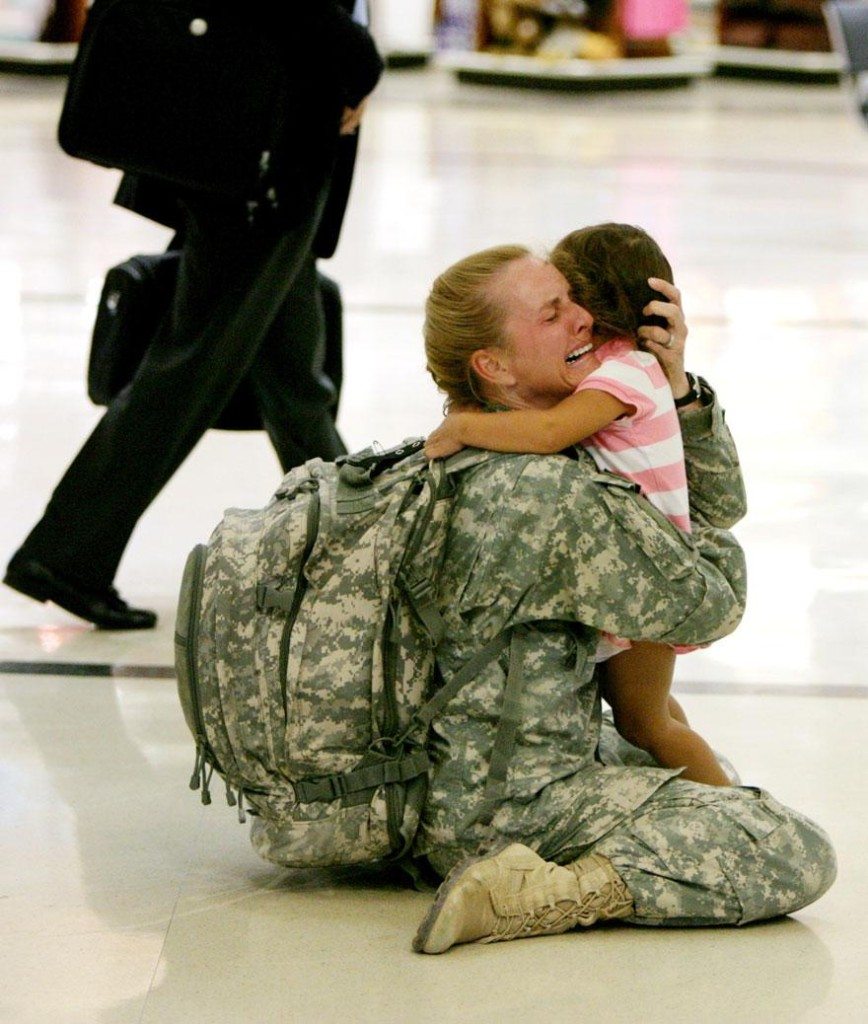 Source: boredpanda.com
Harold Whittles hears for the first time, he just got a hearing aid.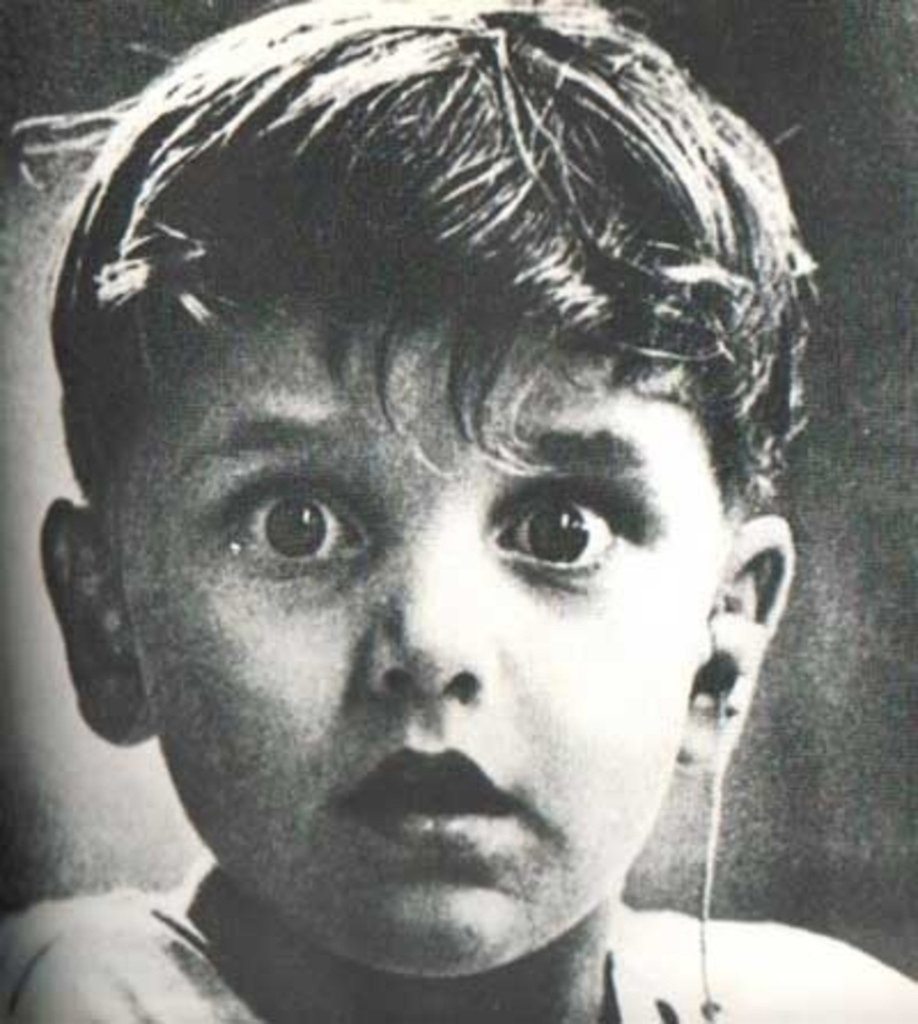 Source: Jack Bradley
The devoted dog sits at the tomb of his owner, who died in a landslide near Rio de Janeiro, 2011.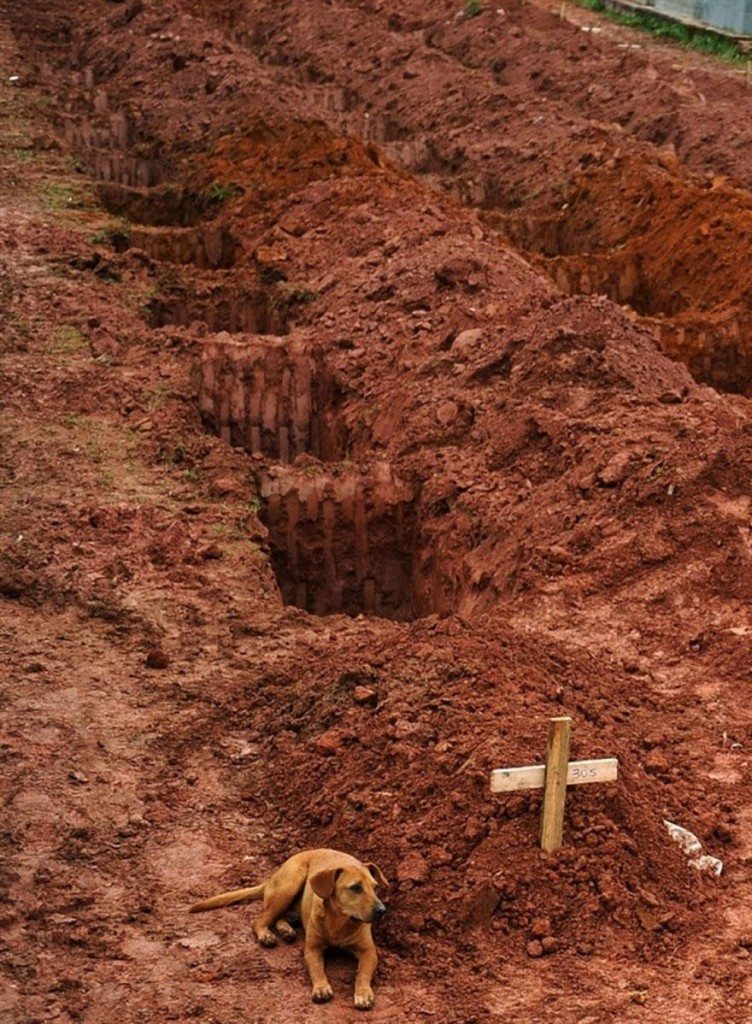 Source: Vanderlei Almeida
The young man just found out that his brother was killed.
Source: mercurynews.com
A man looks through his family album, which he found in the ruins of his house after an earthquake in Sichuan.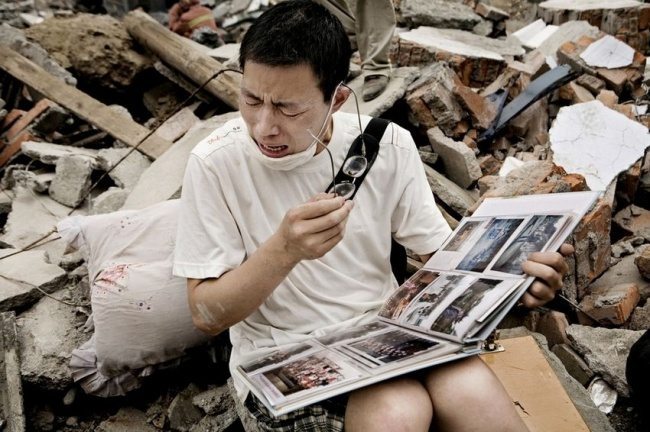 Source: facegallery.ru
5-Year-old Tanisha Blevin is holding hand of the Hurricane Katrina victim, 105-year-old Neetu Lagarde, 2005.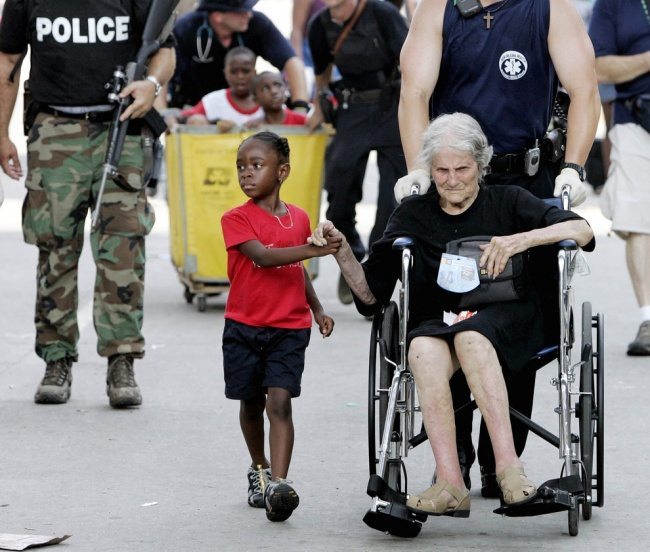 Source: Eric Gay
A man found a Russian tank, with which he went through the entire war. Now the tank is located in a small town as a monument.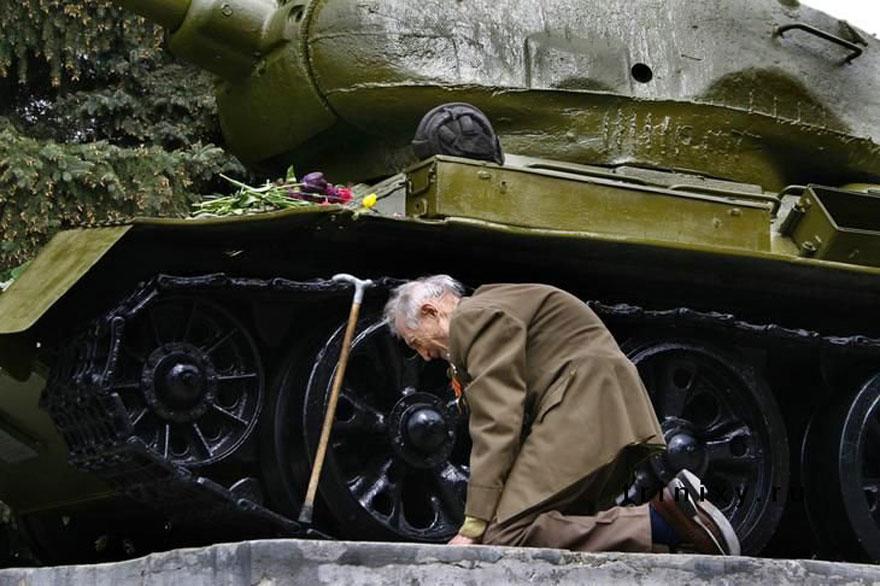 Source: englishrussia.com
A woman is among the wreckage, the cause of which was a powerful earthquake and subsequent tsunami. Natori, northern Japan, March 2011.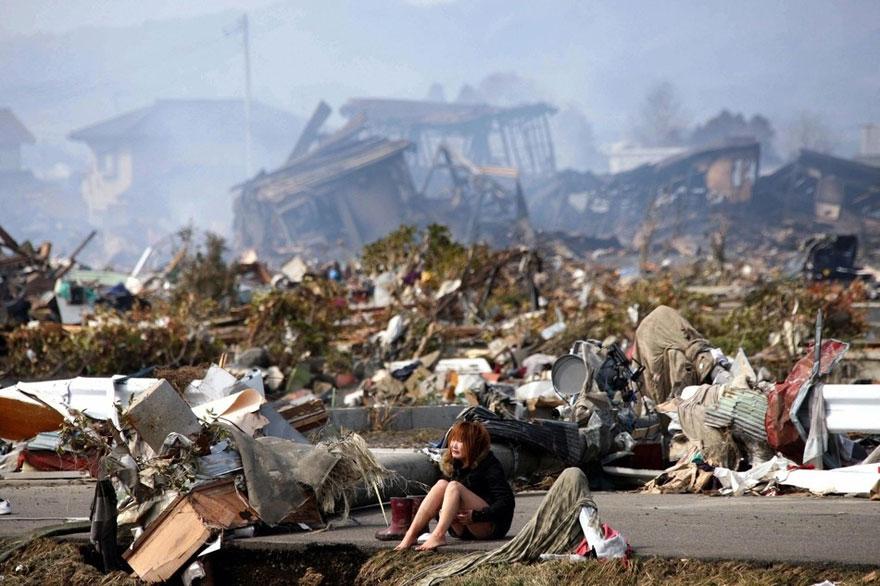 Source: Asahi Shimbun
Greg Cook found his dog in a destroyed house after a tornado in Alabama, March 2012.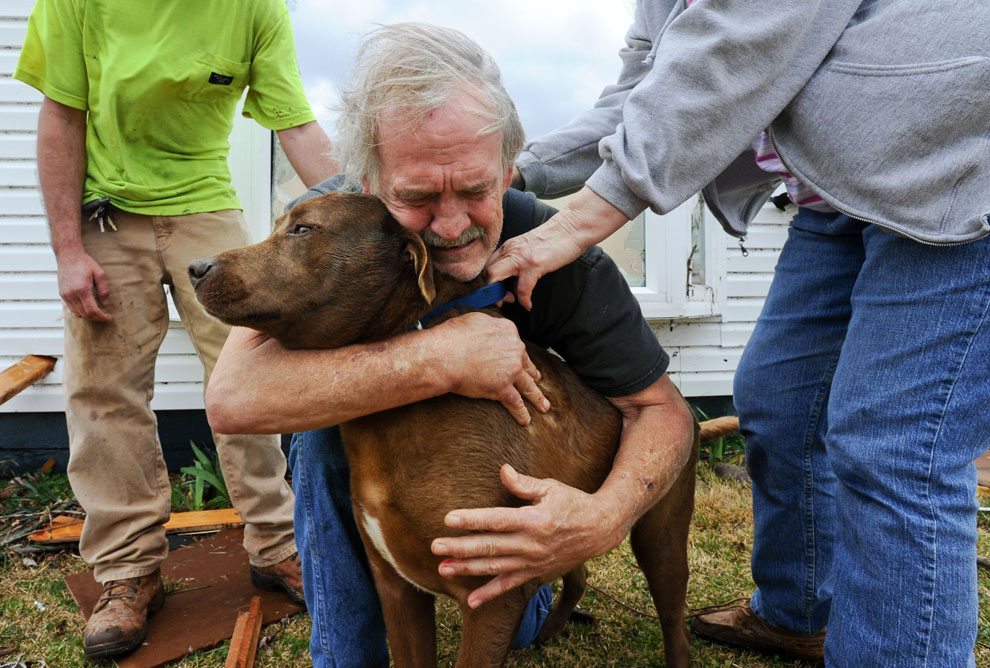 Source: Gary Cosby Jr.
Parents are trying to find their missing daughter even 44 years later.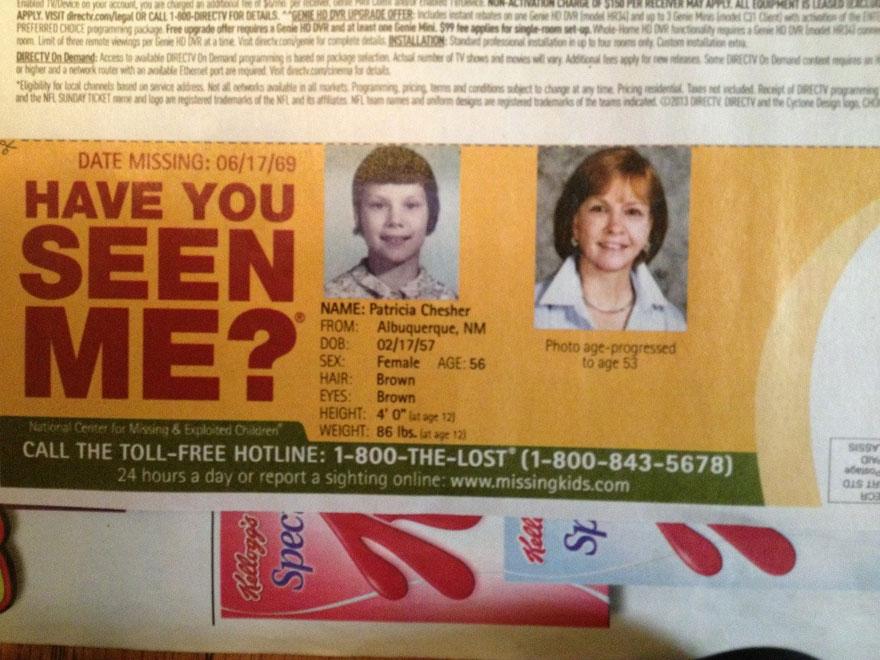 Source: reddit.com
Volunteers distribute food to homeless people during the winter time, London.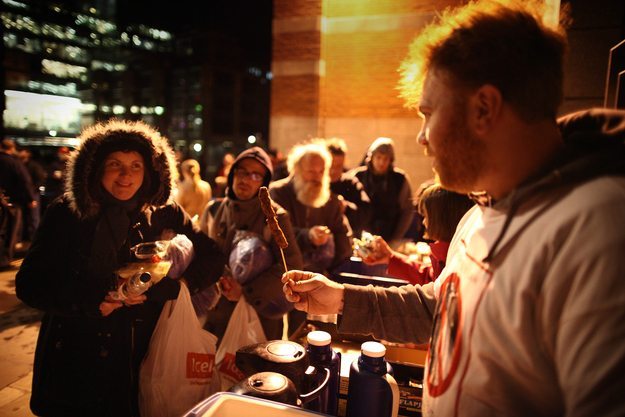 Source: Peter Macdiamid
Victims of the earthquake in Haiti in 2010 play football a year later.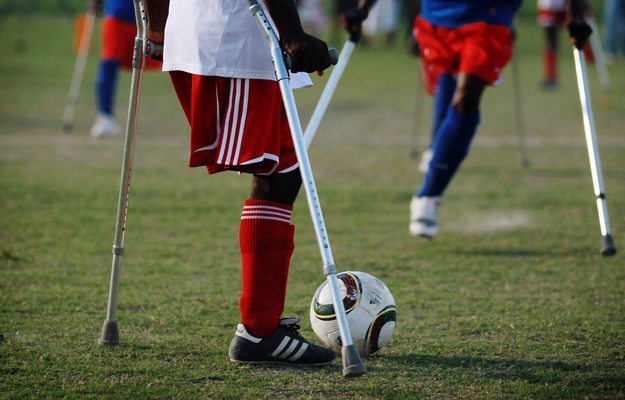 Source: Joe Raedle
A premature baby is holding his father's finger.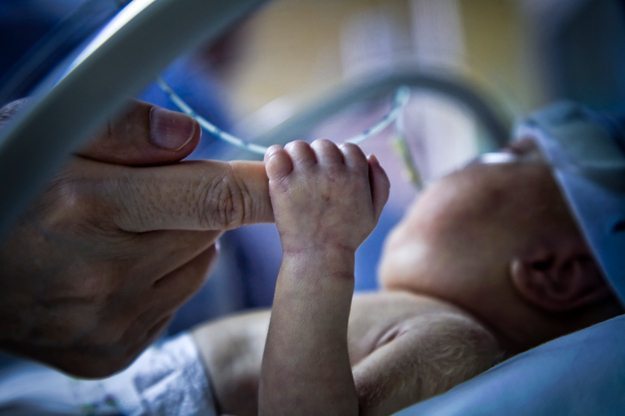 Source: Louis Davilla
Carrie Bergonia mourns her dead fiance, firefighter Joseph Ogren, on the twelfth anniversary of the September 11 attacks.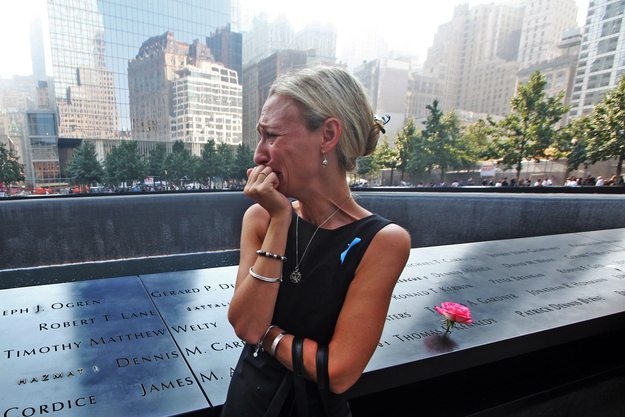 Source: Chris Pedota-Pool
Two nuns feed children on the streets of the Philippines, 2012.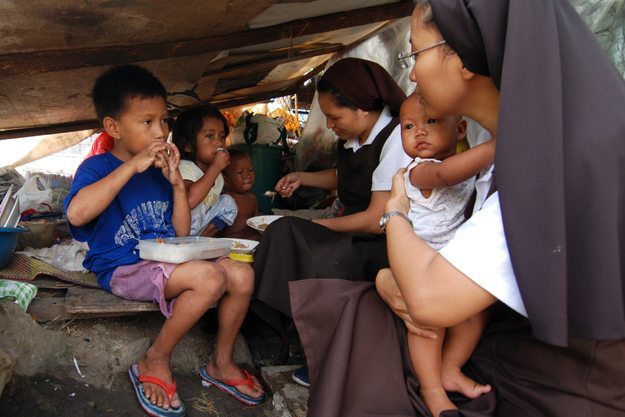 Source: Dondi Tawatao
A man is reunited with his dog after tsunami in Japan in 2011.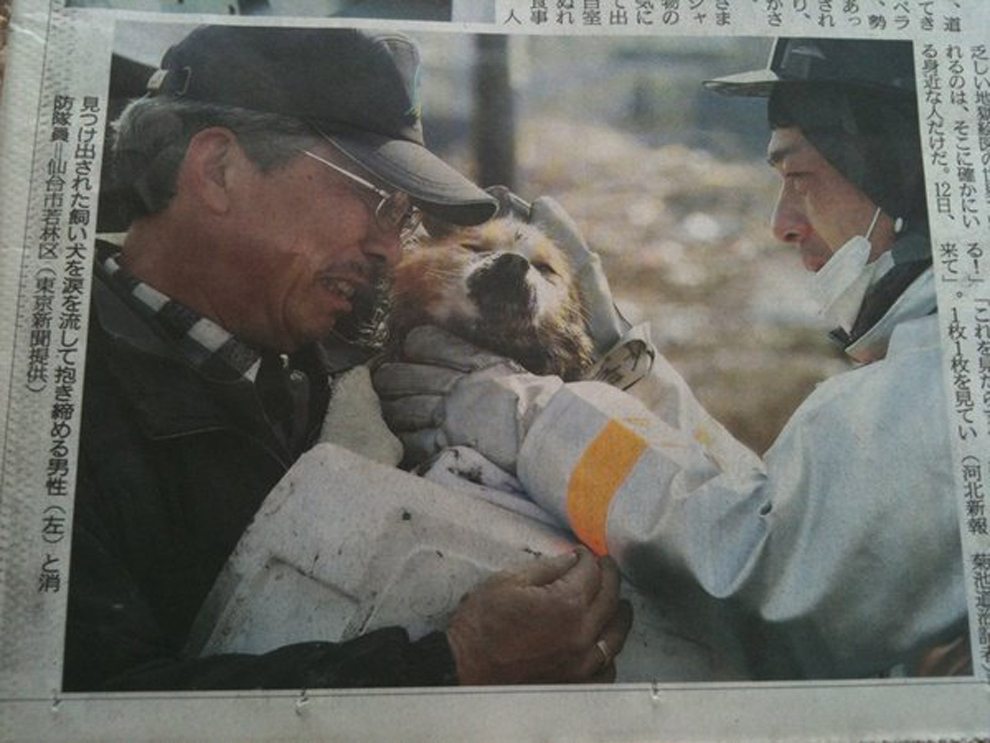 Source: seattledogspot.com
Mother and son are on the spot where their house used to be before the tornado. Alabama, April 2011.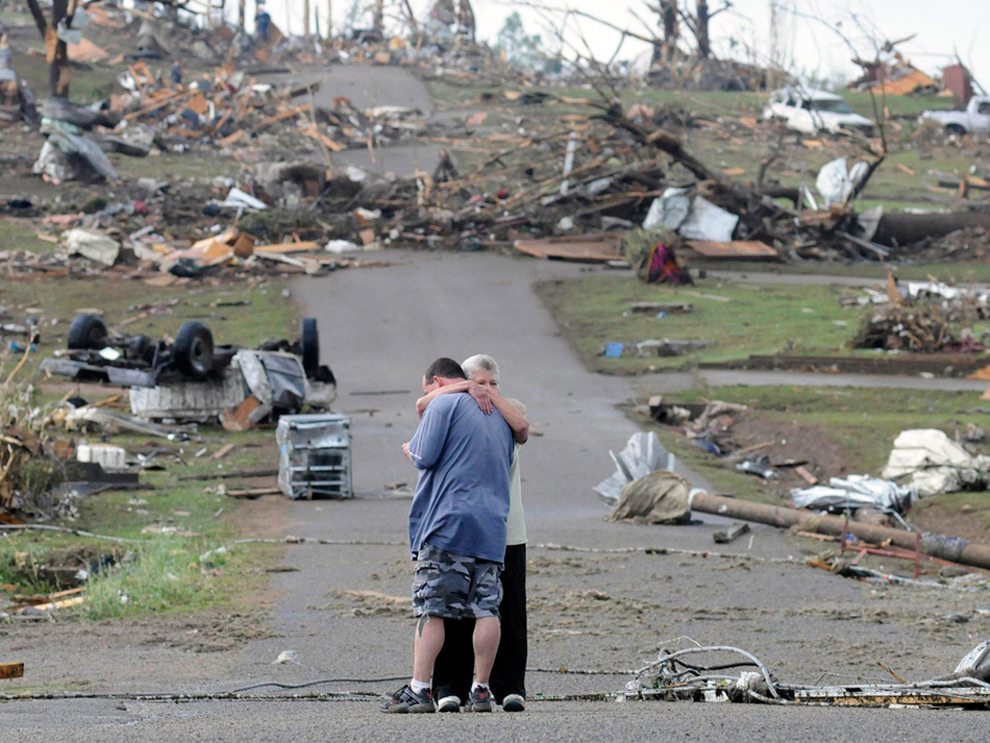 Source: Jeff Roberts
Soldiers miraculously saved 4-month-old girl from the rubble four days after the Japanese tsunami.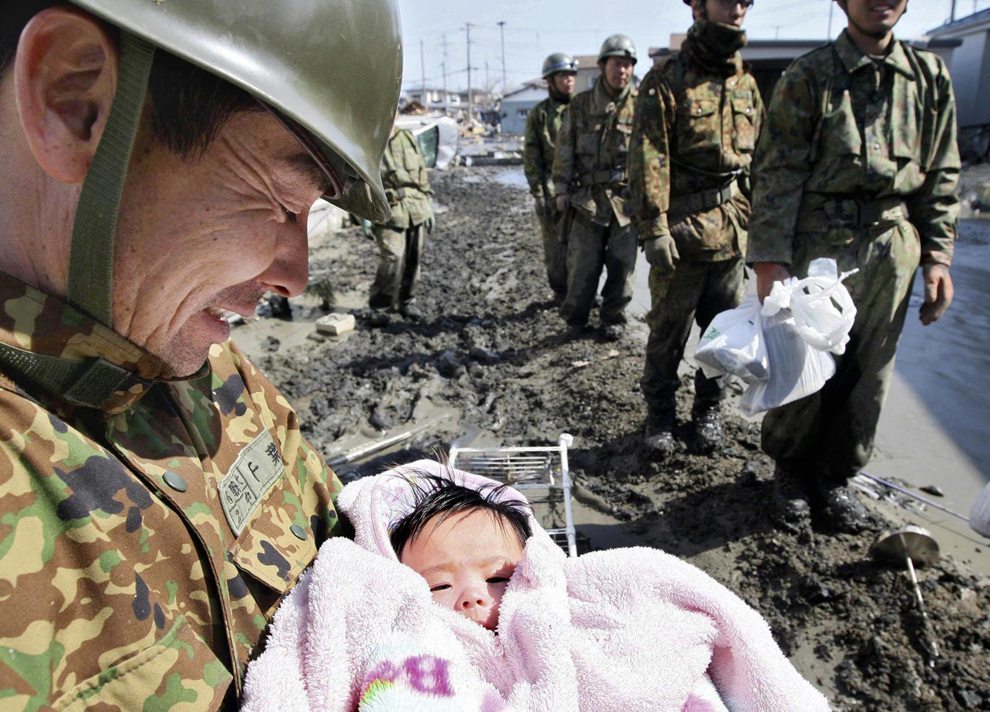 Source: Yomiuri Shimbun
A woman is hanging on a street sign on a flooded street in Rangsit, the outskirts of Bangkok on October 24.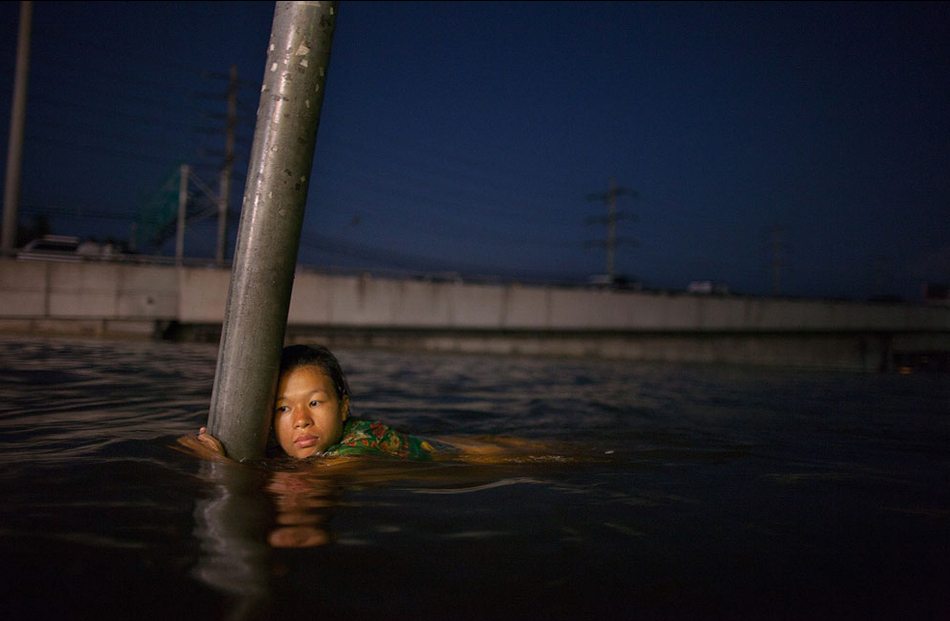 Source: Paula Bronstein